5 Patient Outreach Campaigns That Actually Improve Patient Health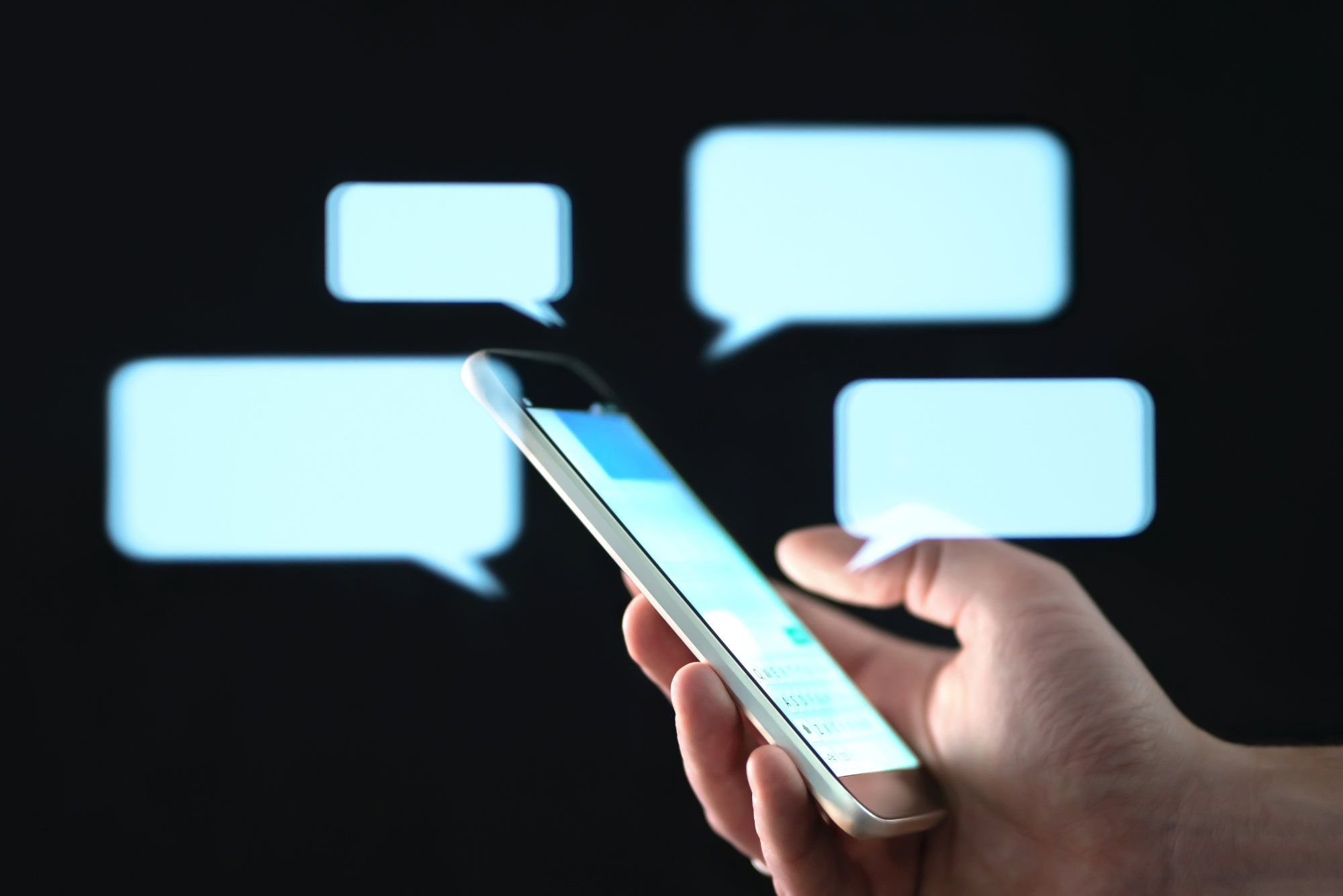 Patient engagement is about more than productivity and operational efficiency. It's also about improving health outcomes.
One of the best ways to improve patient outcomes is by educating patients on their options and encouraging them to share responsibility in the management of their own health. Whether it's focusing on prevention, coming in for screenings, or following through on referrals or prescriptions, educated and engaged patients can catch health concerns early and address them before they develop into more significant issues, greatly reducing healthcare costs and improving outcomes.
On the other hand, neglected health compounds both in cost and consequence, much like neglected car maintenance. Unlike a vehicle, however, patients can't trade in for a new model on their health. Consequently, patient outreach has the potential to be one of the most critical initiatives in your organization.
Give Staff a Deeper Sense of Purpose With Patient Outreach
Most people enter the healthcare industry because they want to help people in need. However, unlike physicians and nurses, staff don't always get to see the bigger impact they're making during the day-to-day of their job.
Patient outreach campaigns provide a very real way to make that difference.
When staff understand that these campaigns allow patients to take care of themselves and be proactive about their health, it imbues their daily tasks and routines with greater value and purpose.
How to Create a Patient Outreach Campaign
Creating patient outreach campaigns is a fairly straightforward process once you know how. Briefly, the steps are as follows:
Segment Data — Use clinical and demographic data to segment your patient population (i.e., diabetic patients, patients who qualify for certain screenings, patients eligible for vaccines, etc.).
Design Campaigns — Create targeted campaigns for each segment to reach patients through various channels, such as phone calls, emails, or SMS.
Include Next Steps — Include mobile-friendly mechanisms, such as online forms, that allow patients to take action when required (i.e., scheduling a screening, filling out an application, entering information, etc.).
Track Campaigns — Provide a mechanism that allows staff to track patient actions and follow up accordingly.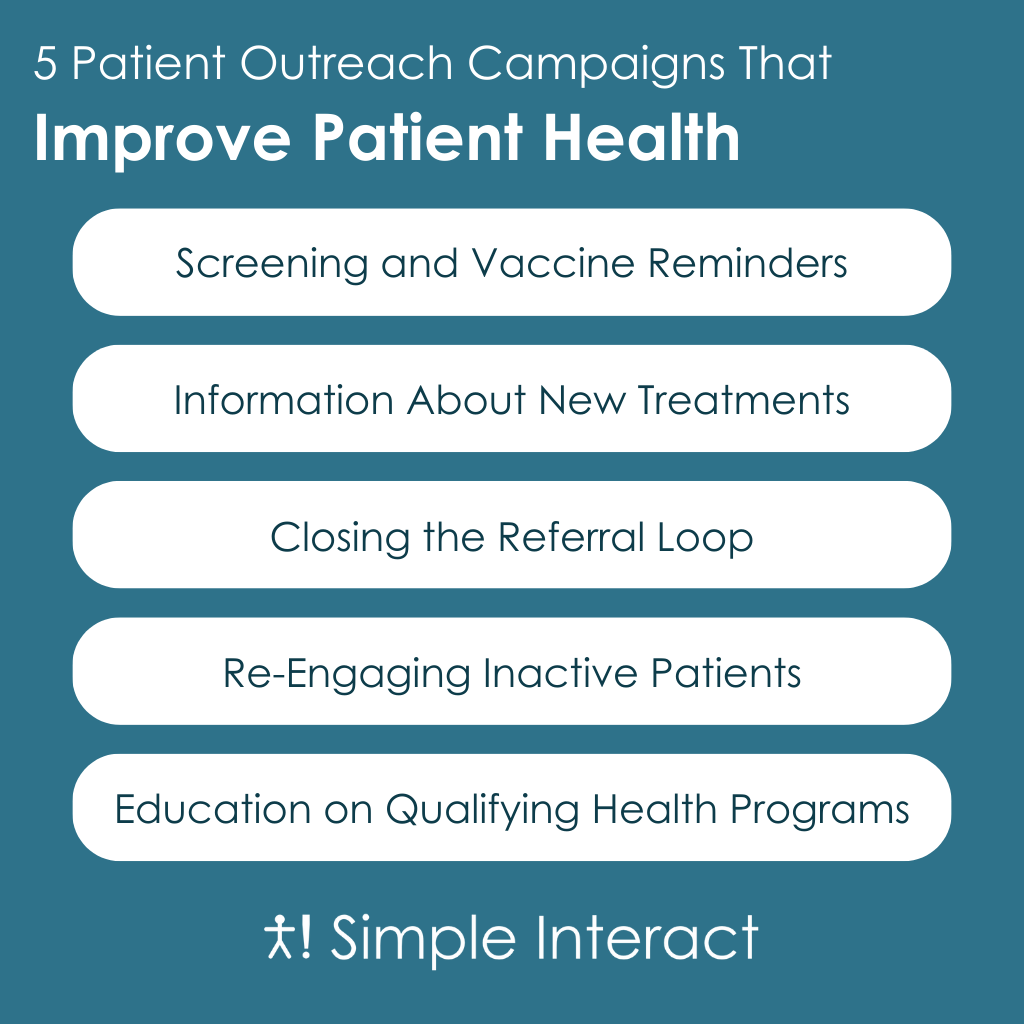 5 Patient Outreach Campaigns That Improve Patient Health
Screening and Vaccine Reminders
First, reminders for annual or periodic screenings and vaccines are an excellent example of useful patient outreach. Breast and cervical cancer screenings, age-related vaccines like pneumonia and shingles, and diabetic checks are all great applications.
These types of outreach campaigns are generally segmented based on age, gender, personal health history, and/or family health history.
Information About New Treatments
Even though you're very aware of the new treatments being rolled out at your healthcare facility, your patients aren't. Patient outreach campaigns are an excellent way to inform them about the availability of relevant new treatment options.
For example, during the COVID-19 pandemic, the new vaccine rolled out in phases for specific age groups and risk populations. Patient outreach campaigns were a helpful way to notify population segments when they were eligible for a vaccine.
Today, a spine care facility might use an outreach campaign to notify patients with ongoing back pain about a new non-invasive treatment option. The campaign can then ask patients to take specific next steps if they'd like to learn more.
Closing the Referral Loop
When primary care physicians refer their patient to a specialist for a particular issue, the patient first needs to know about the referral. Ideally, someone from the referring facility will also follow up with them to find out whether they made their appointment, and if not, why.
Following up with referred patients keeps them accountable for scheduling appointments. Sometimes, if the issue they're being referred for isn't addressed quickly, it could have negative health implications, so communicating urgency to patients in an outreach campaign could significantly benefit their long-term health.
This kind of patient outreach also provides a way for healthcare organizations to discover and address reasons behind patients not following through on referrals. For example, if a patient hasn't taken action for financial reasons, an FQHC might help them find other means to receive the necessary care.
Re-Engaging Inactive Patients
Patient outreach campaigns are useful for re-engaging with patients who've been inactive for some time, even several years. You might create a campaign reaching out just to check on them or to remind them of the value of annual visits.
This a great way to remind patients that you exist, and that help is available if they need it.
Education on Qualifying Health Programs
Certain organizations, like FQHCs, can use patient outreach campaigns to educate patients about financial programs they may qualify for based on their income.
Because the criteria to qualify for these programs can change annually, it's important for patients to update their financial information regularly. You can ask patients to fill out a new application via an outreach campaign tied to a digital form to ensure they're able to take advantage of all relevant financial assistance opportunities.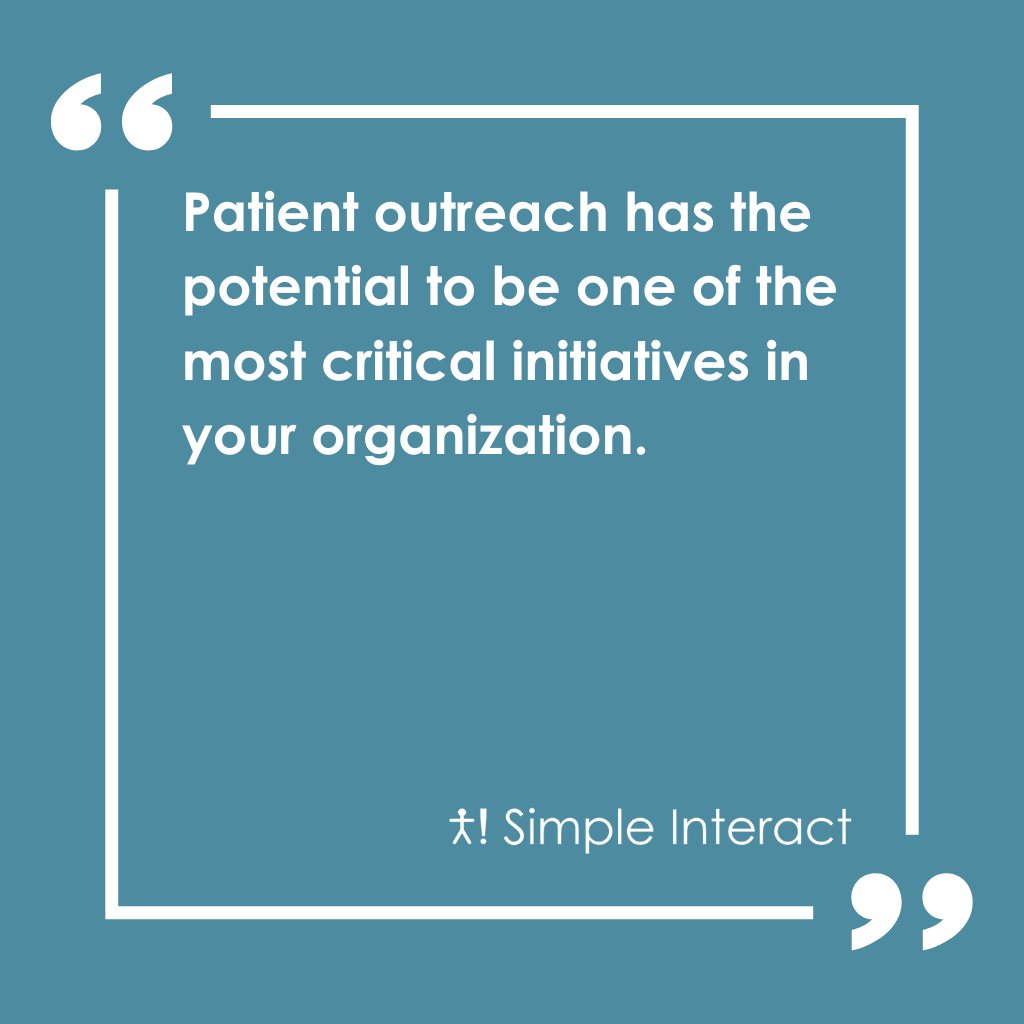 The Power of Patient Outreach Campaigns
Patient outreach is a powerful tool in the hands of your staff. When they realize the possibilities of this framework to create campaigns and forms for specific segments, staff members can become very inventive with how they utilize these tools.
So, while patient outreach certainly benefits your healthcare organization as a whole, the timely and tailored engagement also fosters significant improvement in patient well-being and health outcomes.
If you'd like to learn more about how our front-office automation platform can help your healthcare organization improve patient engagement, contact us with questions or to request a demo.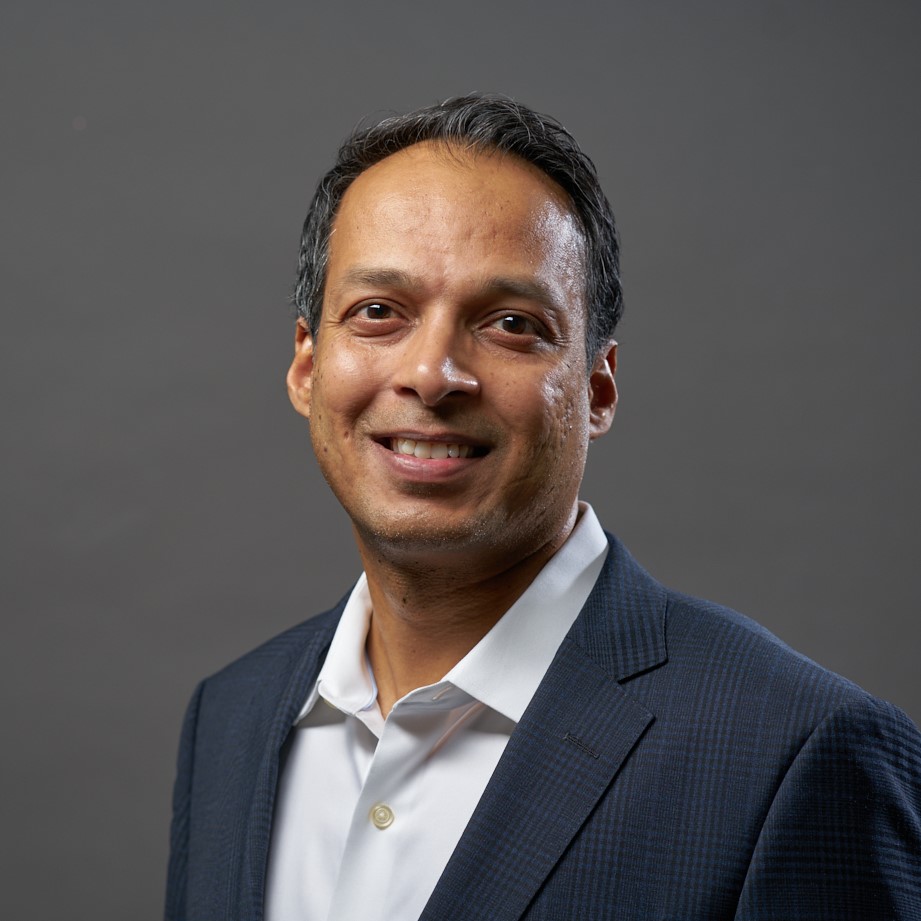 Ravi Kalidindi is the Founder and CEO of Simple Interact, a Business-to-Business (B2B) Software-as-a-Service (SaaS) healthcare technology company that serves physician groups, hospitals, and FQHCs. Customers view Ravi as a trusted partner who can quickly comprehend business problems and suggest "keep it simple" solutions that are effective and easier to maintain over time.
Apart from investing his blood, sweat, and smiles into Simple Interact, Ravi occasionally finds time for his favorite pastimes: travel, golf, and motorcycling.
Recent Posts
Categories
Archives