Patient Engagement Solutions for Waiting Rooms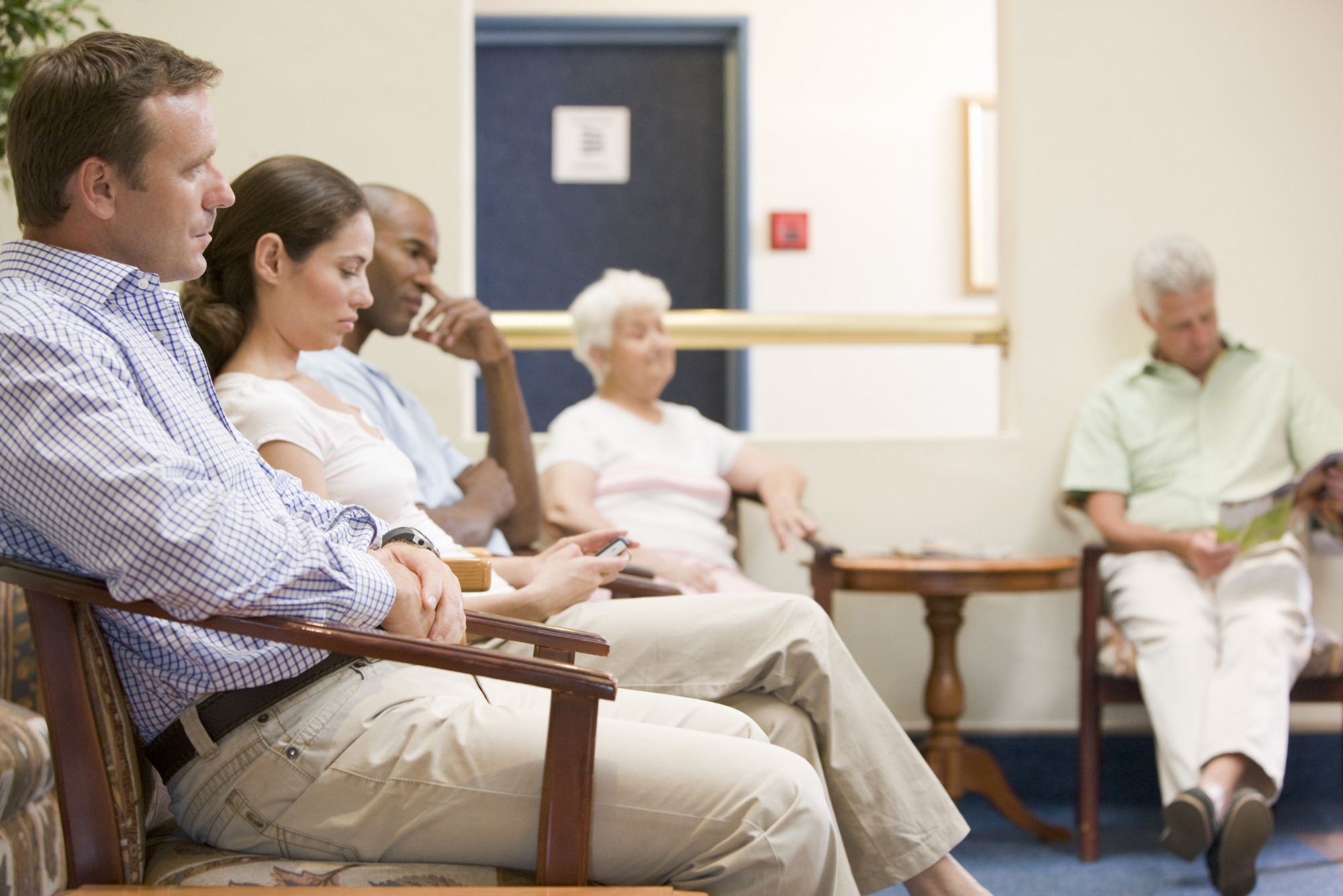 You've heard the expression The waiting is the hardest part. Ask a patient who needs to pick up kids from school or dash to an important meeting, and they'll confirm: The doctor's waiting room is a place where they'd preferthe shortest wait possible.
Yet extended waits do happen, and many factors cause them.
Put Patients at Ease in the Waiting Area
Occasionally, even the most efficient front office experiences an unavoidable backup with patients.
You can make patients more comfortable if they're suddenly faced with a longer wait. Here are some ways to create an optimal waiting area:
Make certain your waiting rooms are well organized and clean.
Provide comfortable seating options, including adequate space for potential overflow.
Offer amenities that make a longer wait more tolerable, such as water, coffee, and protein bars, and easy access to restroom facilities.
Optimize your complimentary Wi-Fi to ensure a dependable signal for multiple users.
Rather than providing a TV tuned to a single channel that may not appeal to all visitors, televise information that educates patients on a range of health topics or about the practice itself. Or, provide individuals with touchscreen tablets to help make their wait time more personally productive.
Additionally, make sure your front-desk staff has excellent "people skills" to ease any tension that may arise between patients due to a lengthy wait. Staff members should greet patients warmly and feel prepared to:
Listen carefully and show empathy to resolve any complaints about wait time.
Inform patients of a potentially long wait as soon as they arrive — before they arrive is even better, if possible.
Deliver regular updates to patients in the waiting room with an estimated time the doctor will see them. Often, the hardest part of waiting is not knowing what's going on. Keeping patients informed helps them feel acknowledged, which can make an extended wait more bearable.
Patient Engagement Solutions for Waiting Rooms: 4 Ways They Help Reduce Wait Times
A comfortable waiting area can go a long way toward minimizing patient frustration, but an even better solution is to minimize or eliminate wait times altogether.
Unlock the Power of Patient Reviews
Download our free guide and learn the reputation management strategies that empower you to attract and retain more patients.
For this proactive approach, implementing an intuitive, easy-to-use front-office automation solution can make a powerful impact.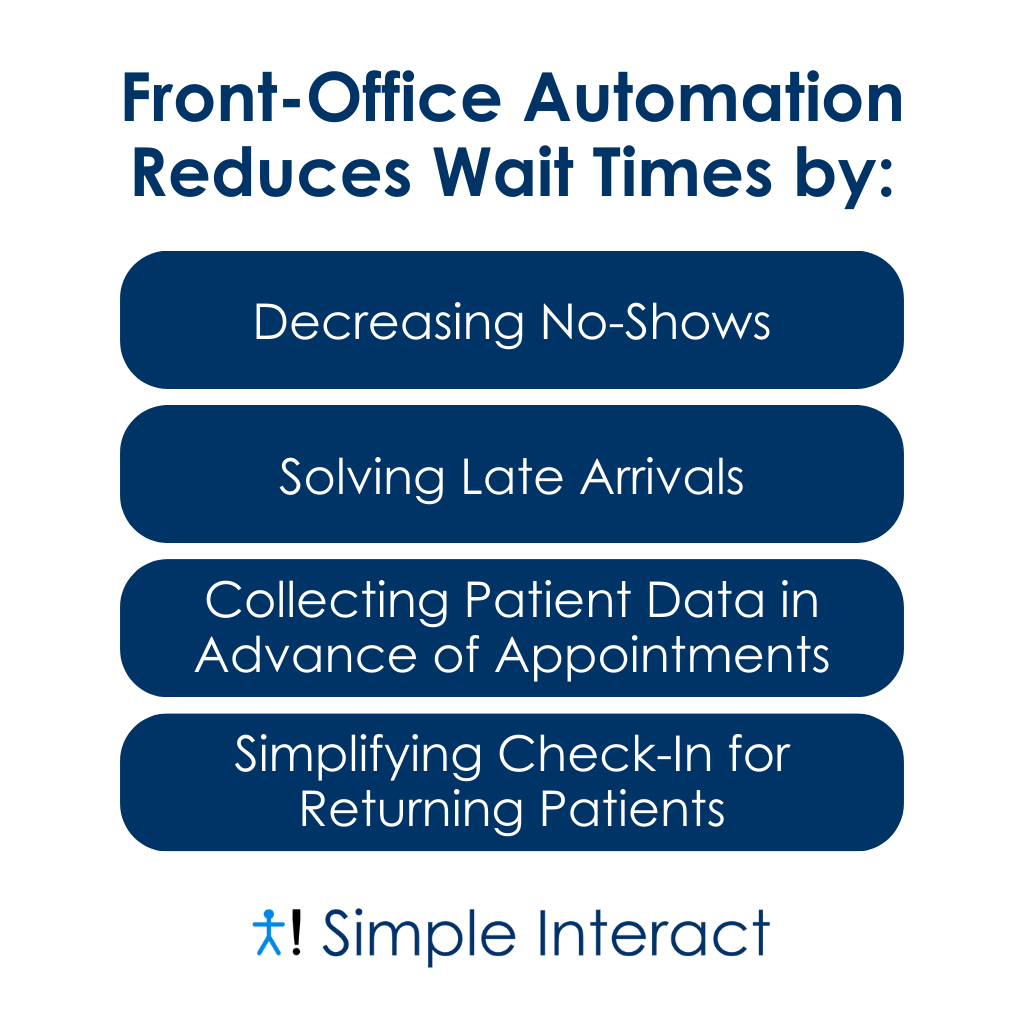 Most crucially, you'll want a platform that streamlines and speeds up the patient's entire check-in process. If you enable patients to complete most check-in tasks in advance of their appointment, you improve your staff's ability to run the waiting room like clockwork on appointment day.
Here are four ways an integrated front-office solution helps patients and staff better prepare for appointments — and keeps wait times to a minimum:
1. Decrease No-Shows
A robust automated solution keeps patients informed about their upcoming appointments. Patients can receive their appointment information (e.g., by text, email, or phone) in their preferred language and can use the system to confirm, cancel, or request a reschedule.
Clear, targeted communication between the office and patient decreases the likelihood of no-shows, which in turn decreases the necessity for double and triple bookings that create delays in the waiting area. In fact, offices using Simple Interact report a 25% drop in appointment no-shows.
2. Solve Late Arrivals
Even one late-arriving patient can disrupt the day's schedule and cause delays in the waiting area.With Simple Interact's automated appointment reminders, you touch base with patients well in advance of their appointment, then confirm the appointment as the appointment day approaches, and finally share navigation instructions to the location to ensure each patient knows exactly where the office is located and what time they're expected.
3. Collect Patient Data in Advance of Appointments
On appointment day, patients who fill out forms at the last minute and staff who enter manual data waste valuable minutes and stretch wait times. This is especially true with new patients because there is a lot more data to capture.
With a strong patient engagement solution, each new patient receives a reminder to complete their digital patient intake forms. A solution with strong integration will push patient information to the EMR (electronic medical record) automatically, further reducing the burden on your staff.
With that information at their disposal, staff members can make sure they have all the up-to-date information they need — insurance card images, personal contact details, medical history, signed legal forms, etc. — before the patient arrives on the appointment day. And if they don't, they have ample time to contact the patient for any missing data without causing a delay.
We've discovered that, for healthcare organizations using Simple Interact, 85% of new patients complete their intake forms in advance, which reduces data entry time by 80%. This dramatically expedites the patient workflow while reducing the burden on staff.
4. Simplify Check-In for Returning Patients
A leading-edge front-office platform also makes it trouble-free for returning patients to review, verify, and update personal and insurance information, sign annual legal forms, and complete required screenings as needed — again, before their office visit.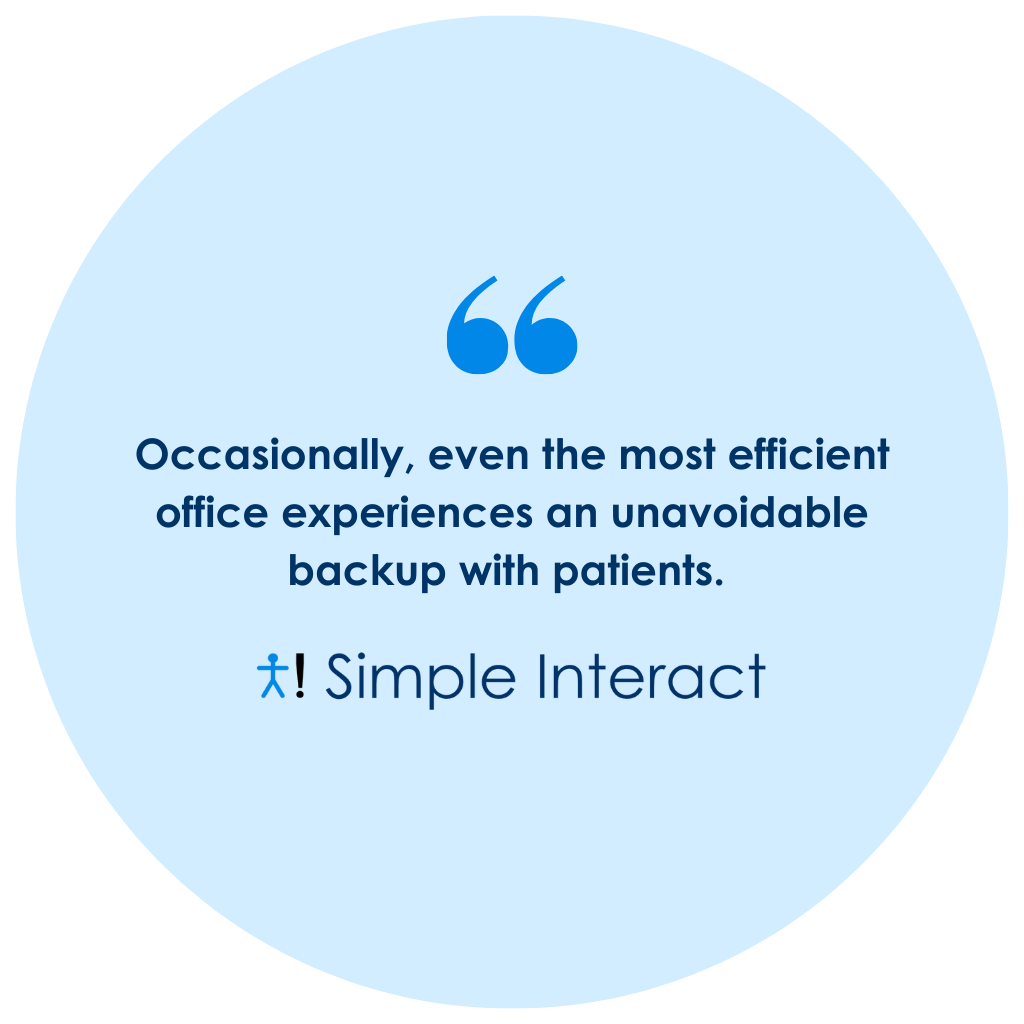 The Takeaway
Appointment delays happen. When they do, well-planned and welcoming patient engagement solutions for the waiting room can help patients feel more at ease. But we also recommend a proactive approach to leveraging a customizable front-office automation platform to reduce wait times significantly.
This way, when appointment day arrives, "the hardest part" is made much easier. Waits are kept to a minimum, and both patients and staff can stay focused on what's most important — the appointment itself.
Simple Interact is a comprehensive platform supporting the front-office needs of hospitals, physician groups, and FQHCs. We welcome your questions. Learn more or request a demo here.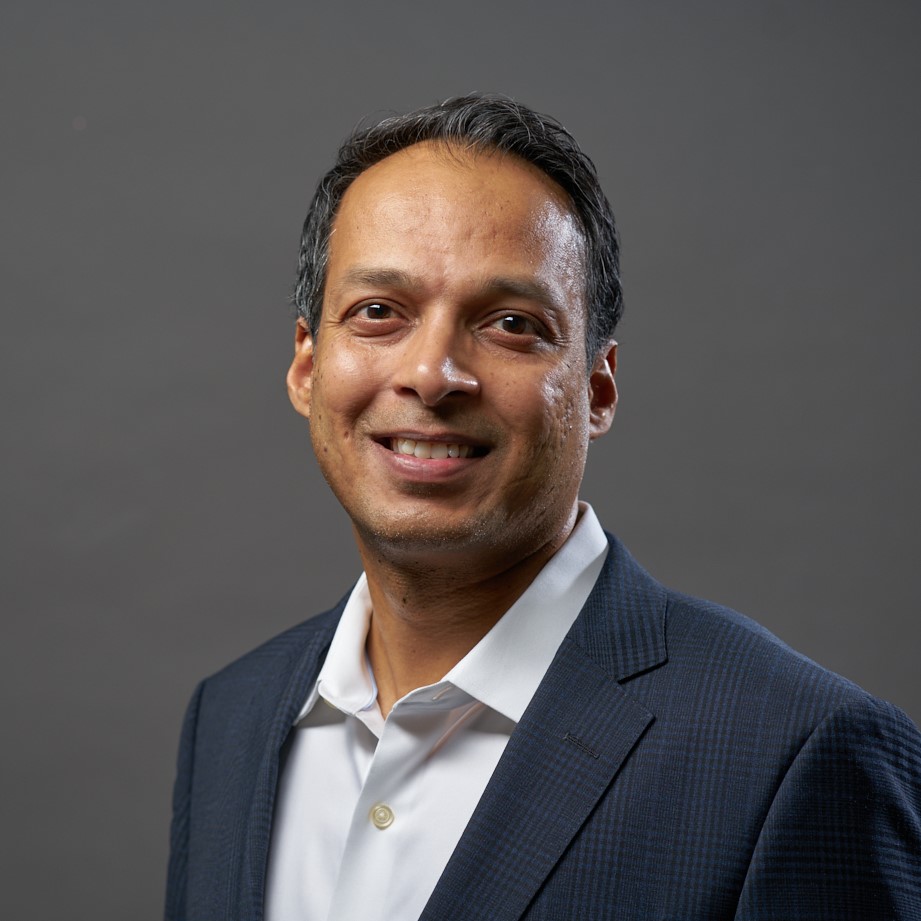 Ravi Kalidindi is the Founder and CEO of Simple Interact, a Business-to-Business (B2B) Software-as-a-Service (SaaS) healthcare technology company that serves physician groups, hospitals, and FQHCs. Customers view Ravi as a trusted partner who can quickly comprehend business problems and suggest "keep it simple" solutions that are effective and easier to maintain over time.
Apart from investing his blood, sweat, and smiles into Simple Interact, Ravi occasionally finds time for his favorite pastimes: travel, golf, and motorcycling.
Recent Posts
Categories
Archives