Customized Solutions: A Great Fit for Our Customers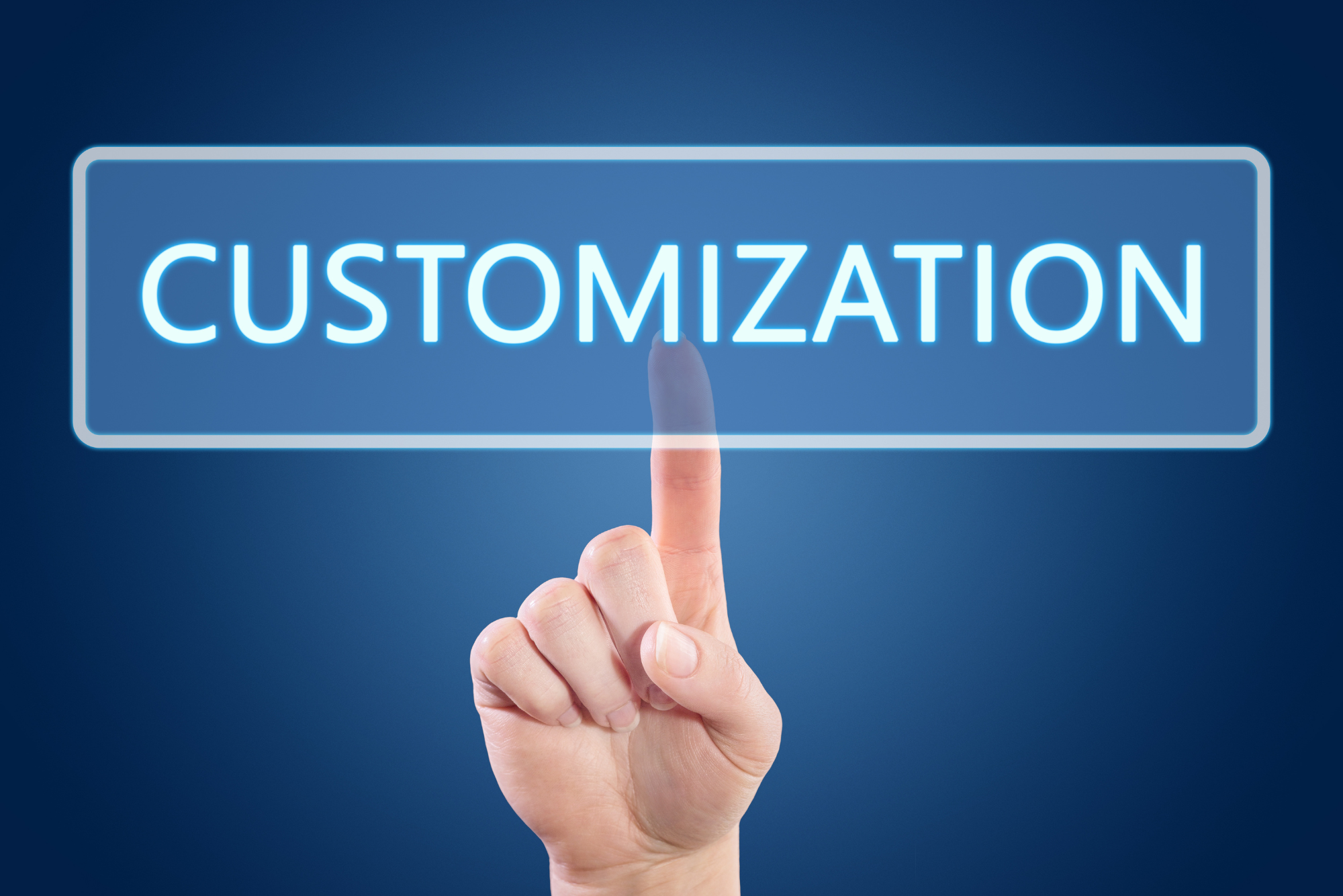 No two healthcare organizations are identical. Even within the same specialty, two practices can have quite different operational and business needs.
Just think about all the variances between business locations, patient populations, visit volumes, office structures, provider and staff counts, EMR systems, reporting needs, critical integration needs, billing and insurance practices, and operating procedures.
Not to mention, automation requirements vary depending on facility type — an FQHC may focus on different needs than an orthopedic practice.
Clearly, a "one-size-fits-all" automated solution isn't capable of meeting multiple facilities' needs. But what about a customizable solution?
On paper, most vendors offer customization, but to what degree? Basic customization allows you to, say, tailor the wording of questions or turn forms on and off. Often, however, anything further requires weeks or months of software coding changes on the vendor's part — if they can accommodate the request. Some solutions also take the DIY path, leaving it up to you to make the changes you think you need.
In short, truly customized, practical solutions are rarer than you might think.
Our Approach: Platform + Partner
We believe successful customization is two-pronged: It takes an agile, unified platform with a responsive, problem-solving partner to be truly workable.
We designed Simple Interact as a unified platform of pluggable components (e.g., events, interactions, forms, reports, integrations, and tasks) that can be stitched together to create different services (e.g., patient engagement and patient feedback). Configuration settings (e.g., send an SMS message between 4 p.m. and 6 p.m.) and schema-based rendering engines (e.g., display a dropdown field on a form if certain criteria are met) determine the behavior and look and feel of these services. In other words, we designed our platform with customization in mind.
Consequently, Simple Interact is flexible enough for us to easily customize features to the needs of any healthcare organization with no need for coding changes.
Furthermore, rather than blindly implementing whatever you ask for or leaving you to DIY a solution, we work with you to first understand the core business problem you're trying to solve. Then, in collaboration with your team, we suggest possible solutions. These might be as simple as implementing a single custom form, or they might involve stitching together multiple components.
For example, perhaps a practice wants the ability to send ad hoc or broadcast messages to patients at a staff member's discretion. Those messages may require links to digital form packets specifically tailored to that message, which are dynamically rendered based on criteria such as appointment type, provider, location, gender, age, and so on. Further considerations include whether to calculate values from the data, push the data into the EMR system, or create data reports.
To really address root problems and goals, technical solutions can get more complicated than you might think — which is why working with a true partner makes such a difference.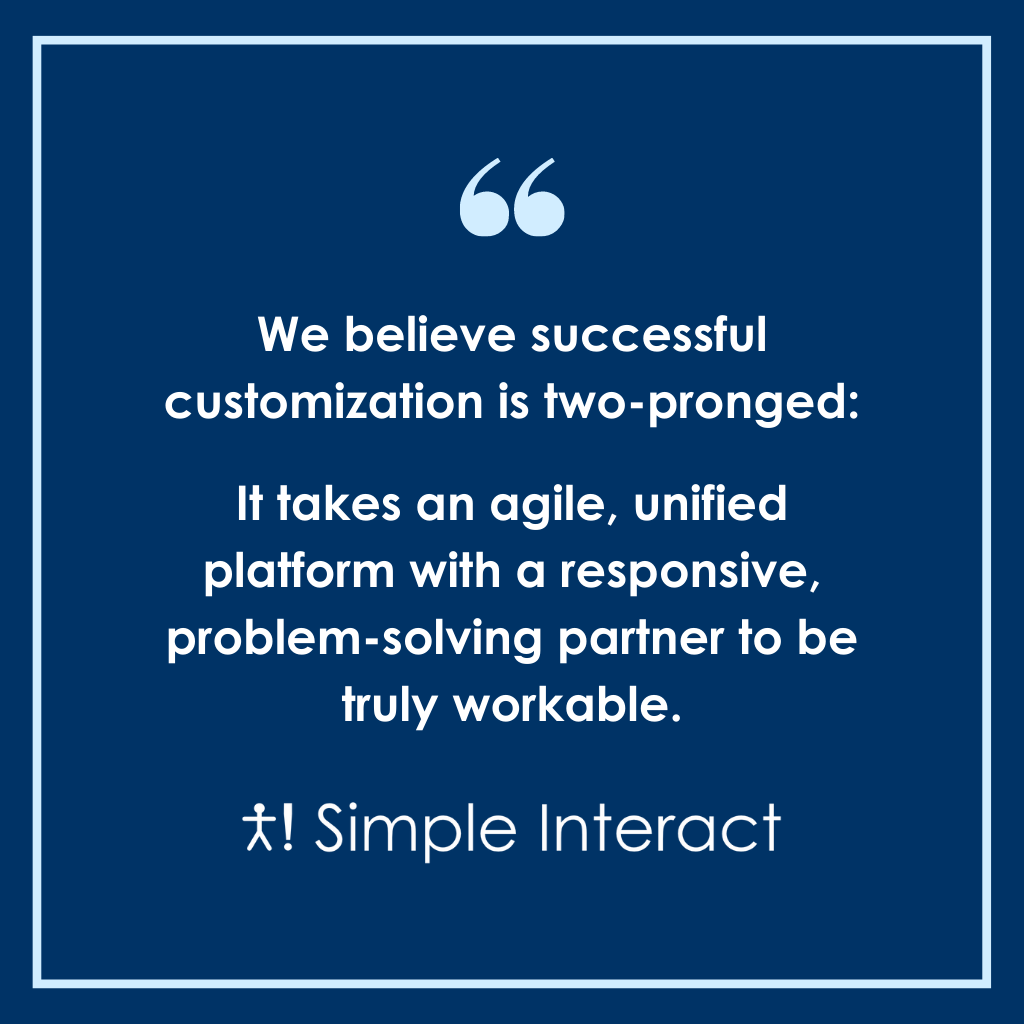 3 Simple Scenarios 
Let's look at a few examples of how specially customized front-office automation can be useful.
Scenario #1
New patient Steve has injured both his back and his knee in a fall. So, when Steve comes to your multi-specialty facility, he needs to see two different providers.
For his first appointment, he must fill out his entire new patient intake packet. For his appointment with the second doctor, however, a new patient packet would be redundant. You only need him to fill out a separate history of present illness form packet.
Customized solution: The Simple Interact platform allows us to build custom form packets and automatically send patients links to the appropriate forms based on their appointment type.
For his visit with Physician #1, Steve is able to complete his new-patient forms, which include a form to gather information about his back pain. When he's ready to see Physician #2, the second set of custom forms allows him to bypass re-submitting his new patient data and simply fill out information relevant to his knee issue.
Scenario #2
If Steve's primary care physician or an FQHC referred him to the multi-specialty facility, they need a way to follow up on whether Steve got the care he needed, which helps them close the referral loop.
Customized solution: To track outgoing referrals like Steve's, ultimately closing the referral loop, a practice can ask patients to update them on their referral via specially tailored ad hoc and broadcast messages. These messages can include easy-to-use forms for patients to share their status.
The system then applies the data gathered from these patients to populate custom EMR fields, reports, or tasks. For example, tasks can be created for care coordinators to perform additional follow-up.
Scenario #3
A healthcare facility offers both onsite and telehealth visits and also provides transportation services for certain patients. They need appointment reminders specifically tailored to these different patient segments, including patients with different language preferences.
For instance, when Fran, who requires transportation to the office, receives her appointment reminder, she needs to see instructions about pick-up. Aisha, who has a telehealth appointment, doesn't need these instructions; nor does Carlos, who drives himself to his on-site visits.
Customized solution: We associate different appointment types with different reminders so appropriate messaging reaches each patient in that patient's preferred language.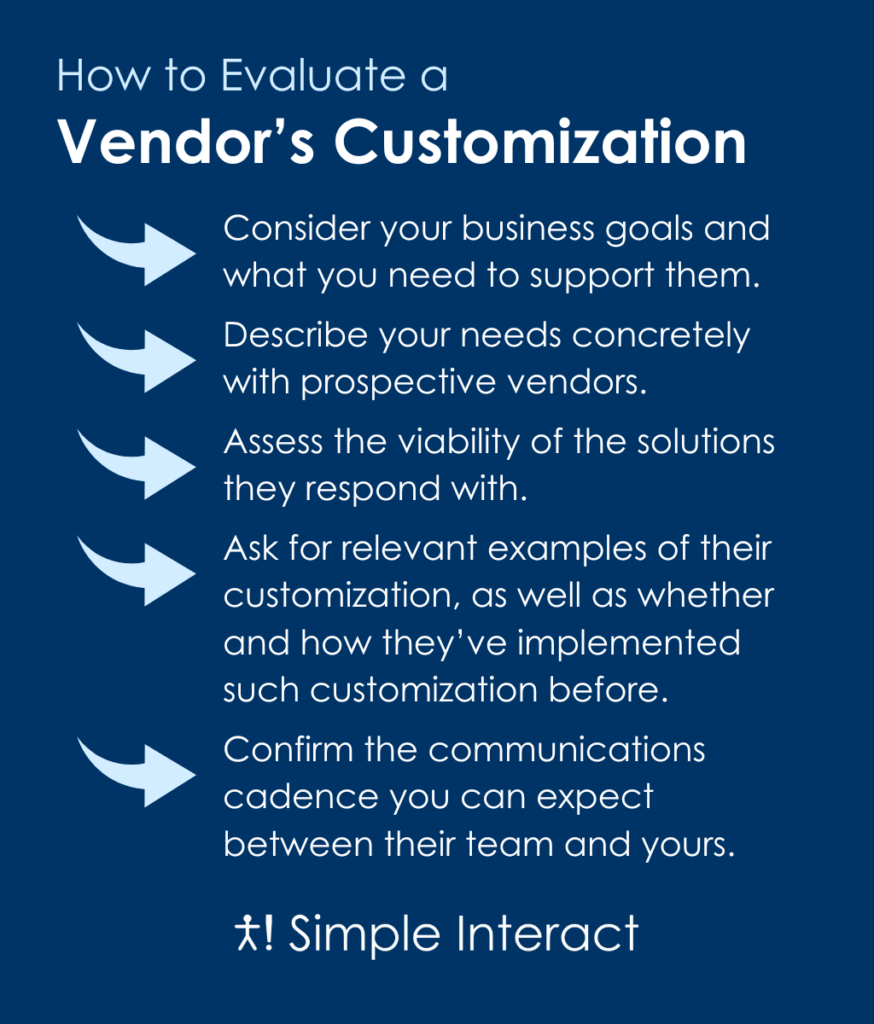 The Takeaway 
If you're evaluating front-office automation solutions, take a careful look at the true level of customization they provide:
Consider your business goals and what you need to support them.
Describe your needs concretely to prospective vendors.
Assess the viability of the solutions they respond with.
Ask for relevant examples of their customization, as well as whether and how they've implemented such customization before.
Confirm the communication cadence you can expect between their team and yours.
In short, look for a platform that is simple to customize and run by a team that collaborates with you as a true partner from discovery to delivery and beyond.
If you'd like to see the Platform + Partner principle in action, reach out to our team for a closer look. Our customers consistently describe working with their dedicated Simple Interact team to get the customization they need as one of the highlights of their experience.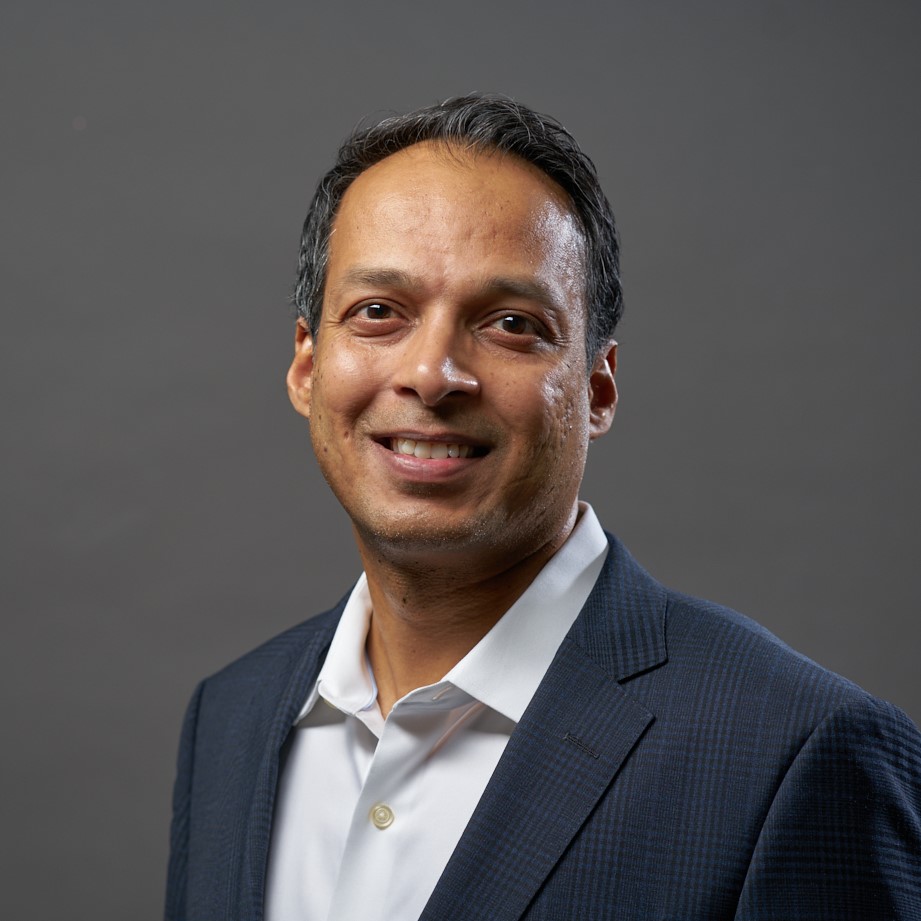 Ravi Kalidindi is the Founder and CEO of Simple Interact, a Business-to-Business (B2B) Software-as-a-Service (SaaS) healthcare technology company that serves physician groups, hospitals, and FQHCs. Customers view Ravi as a trusted partner who can quickly comprehend business problems and suggest "keep it simple" solutions that are effective and easier to maintain over time.
Apart from investing his blood, sweat, and smiles into Simple Interact, Ravi occasionally finds time for his favorite pastimes: travel, golf, and motorcycling.
Recent Posts
Categories
Archives