Why Patients Refuse to Use Your Patient Portal (and What to Do About It)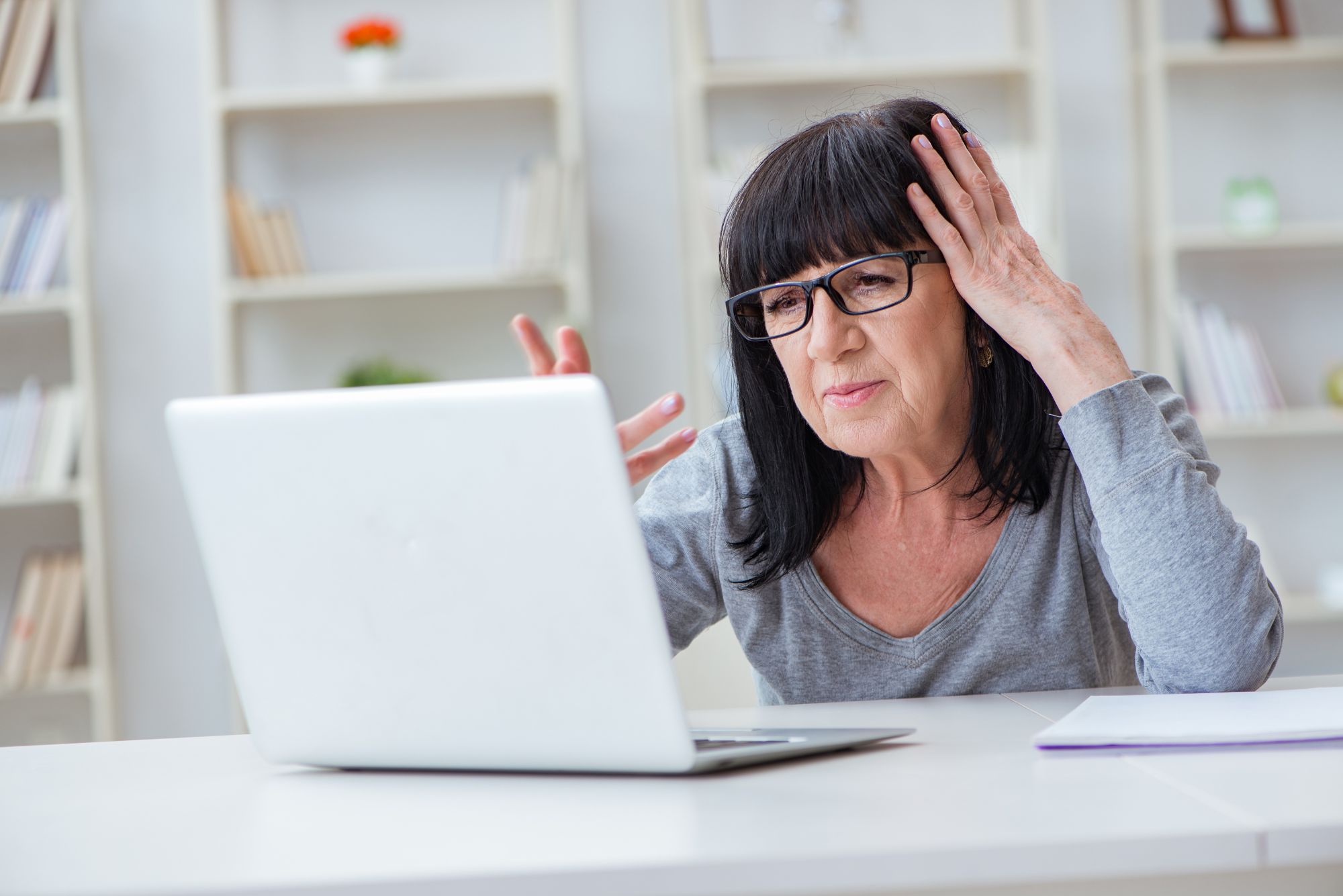 The widespread use of patient portals testifies to their role as the favored method of providing patients with access to their personal medical information.
Today, most EMR (electronic medical record) systems include a patient portal that offers access to medical records — as well as a bevy of additional tools. At first, these bonus tools seem like a windfall. You've already paid for the portal, so why not maximize your investment by leveraging all those extra features?
And patient portals do offer a lot of extra features: intake forms, personal information updating, appointment and refill requests, and more. It seems like the perfect, all-in-one solution.
But while portals do a good job of providing patients with access to their medical records, patient portal engagement falls short when it comes to other features.
In reality, patient portals are designed to meet one specific need — patient access. Most of the problems with patient portals originate outside that primary function.
The Reality of Patient Portal Engagement
Medical facilities lean into portal features because they seem cost-effective, but that's only true if patients actually use them.
Unfortunately, a patient portal is often the path of MOST resistance for patients.
The core problem is that patient portals simply aren't a business solution. They meet a need on the medical side — providing mandated medical records access to patients — but they can't meet business needs in a realistic way.
What happens then? Patient portal engagement remains low, and patients revert to what's familiar, like filling out paper forms on site or calling the office for their refills. Your staff remains tied up in manual processes, which ends up costing you more.
Since you can't force patients to use a portal, it's important to find a business solution that provides them with a new path of the least resistance. A little investment in the right area will increase patient participation and create a return that frees up resources and grows your organization.
3 Problems With Patient Portals
Outside of their primary use, why is patient portal engagement such a problem?
Cumbersome. The first thing to accept is that patient portals are cumbersome. They require login credentials, but they don't pass the "toothbrush test" (you forget information you don't use at least twice a day). Patients aren't going to use your portal often, which means they're going to forget their usernames, passwords, or both, leading to a lot of administrative headaches for your staff.
Lack of motivation. If a patient portal is more difficult to use than simply calling the office or filling out forms in person, patients won't be motivated to use it.
Difficult to use. Many people today prefer the ease and convenience of using their smartphones for everything from ordering food to finding a date. Most portals aren't mobile-friendly, which means you won't see very high patient portal engagement.
How to Use (and How Not to Use) a Patient Portal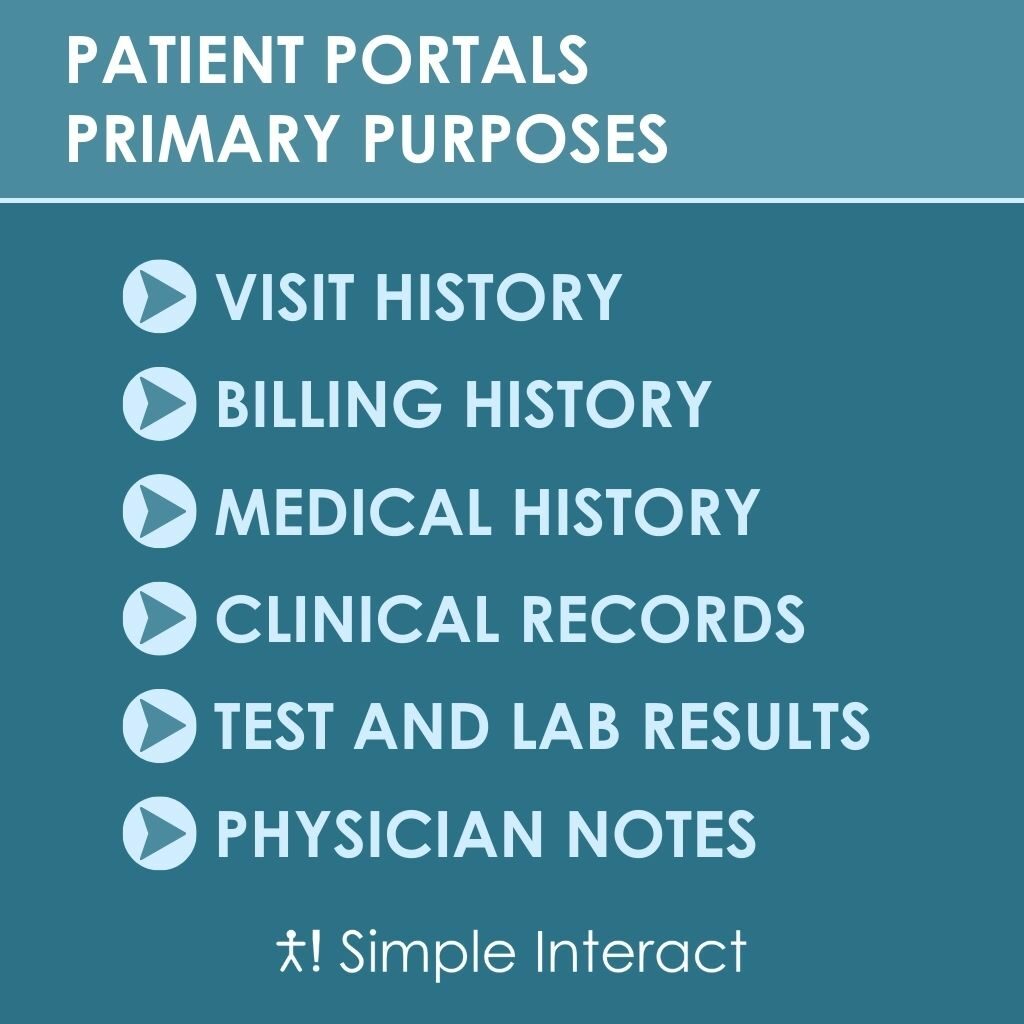 Patient portals are best used for their primary purpose: providing post-encounter information to patients and giving them access to their healthcare information.
Patient portals work well when providing:
Visit history
Billing history
Medical history
Clinical records
Test and lab results
Physician notes
The secondary features of patient portals are where things start to go wrong. Especially for pre-encounter activities, what motivation do patients have to access a patient portal when they encounter friction?
Though they may seem like small issues, forgetting login information and having to navigate portals that aren't intuitive or mobile-friendly are definite sources of friction. Below is a list of features patient portals offer, and what patients do instead.
Patient intake. What motivation do new patients have to fill out pre-encounter forms on a patient portal? They have to set up an account, create a username and password, and navigate an unfamiliar and (likely) mobile-unfriendly system all to do something they only see as a benefit to the medical office — not to the patient. More than likely, they'll just wait until they come in for their appointment and fill out paper forms on site.
Refill requests. If patients forget their login information or even how to find and log in to the portal, it's much easier for them to simply call the office for refill requests.
Appointment booking. Similarly, if patients have trouble logging in, or if the way to make an appointment request isn't intuitive, they'll either call the office or look elsewhere for medical care.
Digital check-in. If they encounter any friction, patients are much more likely to show up on site and check in manually.
Communication. Having to log in and check a portal for messages from a medical provider is inconvenient. In many cases, patients miss those messages and communication breaks down.
What's the Alternative?
Because of the problems with patient portal engagement, it's better to look for a true business solution that's designed with patient participation in mind. This, in turn, will lead to optimal business results.
Simple Interact, for example, is not a patient portal or a replacement for patient portals. It's a Front Office Automation Platform that's used in tandem with your patient portal to remove friction and provide the best possible patient experience for business-related tasks like check-in and patient intake.
When you invest in a solution that intentionally creates frictionless pathways for patients to complete tasks, you enjoy:
Faster patient workflow
Reduced manual staff requirements
Higher provider utilization
Reduced material costs
Better communication
The resulting operational efficiency ends up providing an enormous return on investment, costing you less while providing more value and better results.
If you'd like to learn more about how Simple Interact's digital patient engagement tools solve for the problems with patient portals, give us a call. We'd love to answer any questions you have.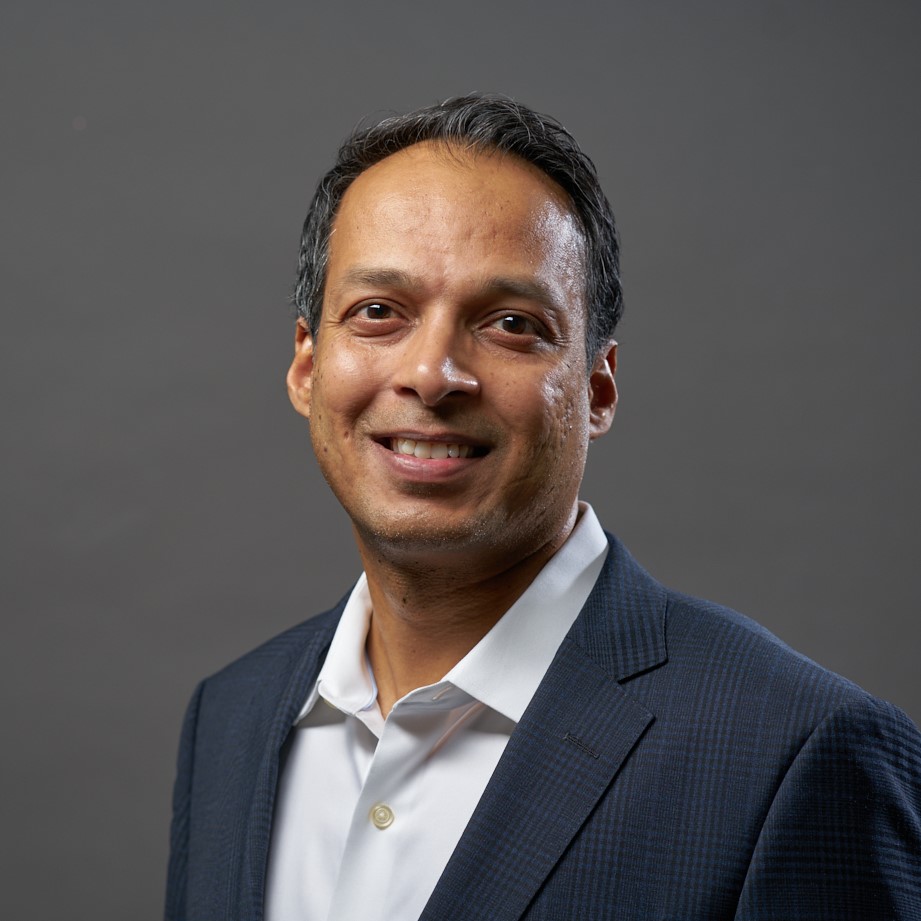 Ravi Kalidindi is the Founder and CEO of Simple Interact, a Business-to-Business (B2B) Software-as-a-Service (SaaS) healthcare technology company that serves physician groups, hospitals, and FQHCs. Customers view Ravi as a trusted partner who can quickly comprehend business problems and suggest "keep it simple" solutions that are effective and easier to maintain over time.
Apart from investing his blood, sweat, and smiles into Simple Interact, Ravi occasionally finds time for his favorite pastimes: travel, golf, and motorcycling.
Recent Posts
Categories
Archives