Top 3 Patient Review Management Platforms Compared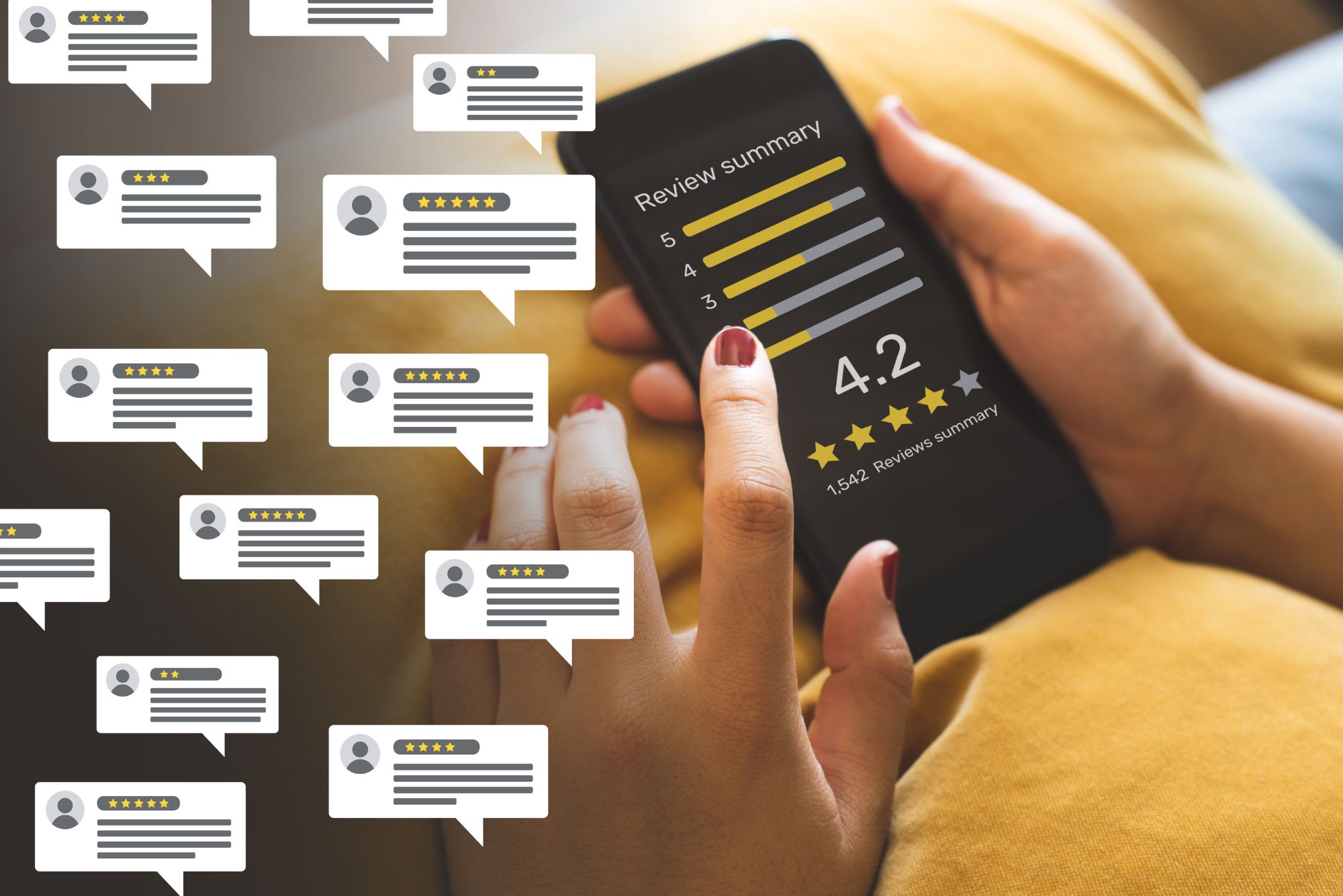 Online reviews are an important part of modern culture. They help people decide on almost everything — appliances, streaming services, vitamins, running shoes, restaurants, nail salons, and so much more.
The opinions of strangers on the internet really mean something to modern-day consumers. This is true in every facet of life, including healthcare.
To build trust within a community and attract more patients, you need a positive online reputation. A patient review management solution ensures your online rating is high and your reviews are current.
Below, we review the top three patient review management solutions on the market today, comparing features and services to help you make an informed decision.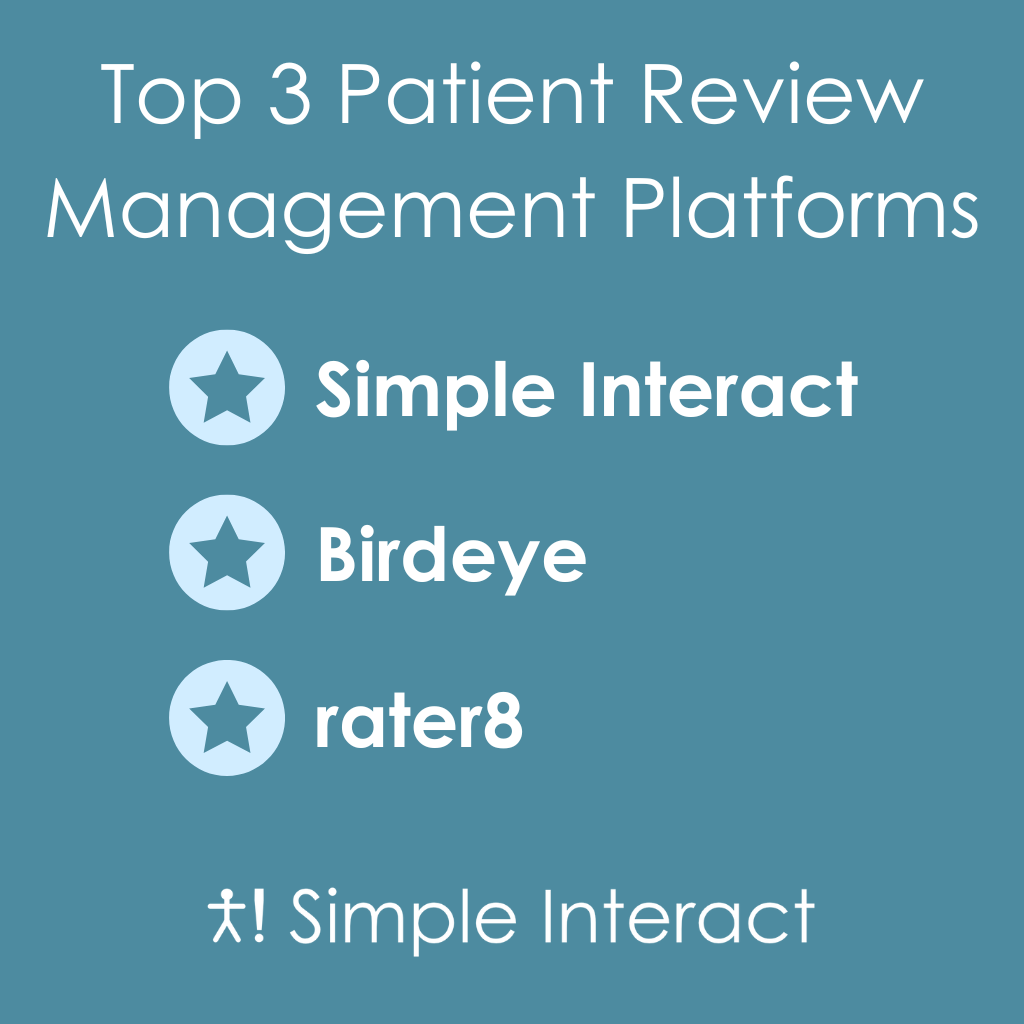 Birdeye
Birdeye is a full-fledged marketing platform that includes a review management function. According to the website, there are over 90,000 local brands and businesses represented on the platform. It aims to help practices get more online reviews to improve their digital reputation and help them engage with a wider audience.
Pros
Birdeye is an all-in-one platform for listing management, surveys, reviews, campaigns, insights, and more.
They offer integration support for several healthcare scheduling and EMR systems, and their automations can help you gather and respond to more reviews with less manual effort.
Cons
The primary concern with Birdeye is that it doesn't cater solely to the healthcare industry, and looks to support multiple industries. Because of this, some of the nuance necessary for meeting business needs in a healthcare setting could get lost.
Additionally, while Birdeye offers quite a few bells and whistles that increase cost, many of these features aren't as relevant to healthcare as they are to other industries. Instead of proving useful, these extra features can make the platform seem clunky and not as streamlined as alternatives.
On the other hand, Birdeye doesn't offer other healthcare-specific services, such as digital patient engagement tools or intake forms. So while the service helps increase the number of reviews, it doesn't offer help with improving patient experience or patient access.
In other words, Birdeye can't act as a one-stop shop for healthcare organizations. You'll need to mix and match with other platforms if you want to benefit from a full range of healthcare-oriented services.
rater8
Unlike Birdeye, rater8 is a healthcare-focused platform fully dedicated to reputation management in the healthcare industry. It offers patient satisfaction surveys, automated social posts, and verified reviews from patients. Its website shows that rater8 has sent over 20 million patient surveys with a 26% response rate in 60 different medical specialties.
Pros
A big difference-maker in rater8 is its specific focus on healthcare. The team behind rater8 is familiar with the subtleties of the industry, like HIPAA compliance and patient experience, which means the platform can be more effective in engaging patients.
That healthcare focus also allows rater8 to offer a streamlined, simple-to-use service. The team even offers integration support for several scheduling and EMR systems.
Cons
On the negative side, rater8's narrow focus on reputation management means the platform doesn't offer additional services like patient engagement or digital forms. So, while rater8 is good at what it does, you'll still have to mix and match with other platforms to meet all your front office needs.
Similarly, though rater8 does a good job of tracking your reputation online, it doesn't offer tools to help you improve it.
Simple Interact
Like rater8, Simple Interact focuses on healthcare and healthcare only. The platform offers a full suite of front office automation services, including reputation management. Its clients regularly achieve a 4.5-star rating on popular rating sites and an improvement in patient acquisition and retention.
Pros
Simple Interact's dedicated attention to healthcare ensures familiarity with industry problems and priorities.
The platform offers support for every integration option available in the healthcare industry, and is already integrated with many popular scheduling and EMR systems.
Simple Interact's reputation management service focuses on critical tools for gaining online reviews, as well as features that allow you to capture and proactively handle negative feedback.
The platform offers comprehensive support for location listings on reputable and well-known sites like Google, Facebook, and NextDoor, as well as provider listings such as Healthgrades, Vitals, WebMD, and RealSelf, with options for additional listings if needed.
One of the biggest benefits of Simple Interact lies in its extensive customizability. Facilities can send different custom surveys to different appointment types. They can route patients to different listings based on criteria such as location and provider. Facilities can even limit the number of times a patient receives a survey within a given time period.
Lastly, Simple Interact not only offers tools to improve online reputation but also provides tools to improve patient convenience and patient access. It is a comprehensive platform that includes digital check-in, automated reminders, patient intake forms, and self-serve capabilities. Simple Interact is a one-stop shop for front office automation that offers a full gamut of services to make healthcare organizations more operationally efficient and profitable.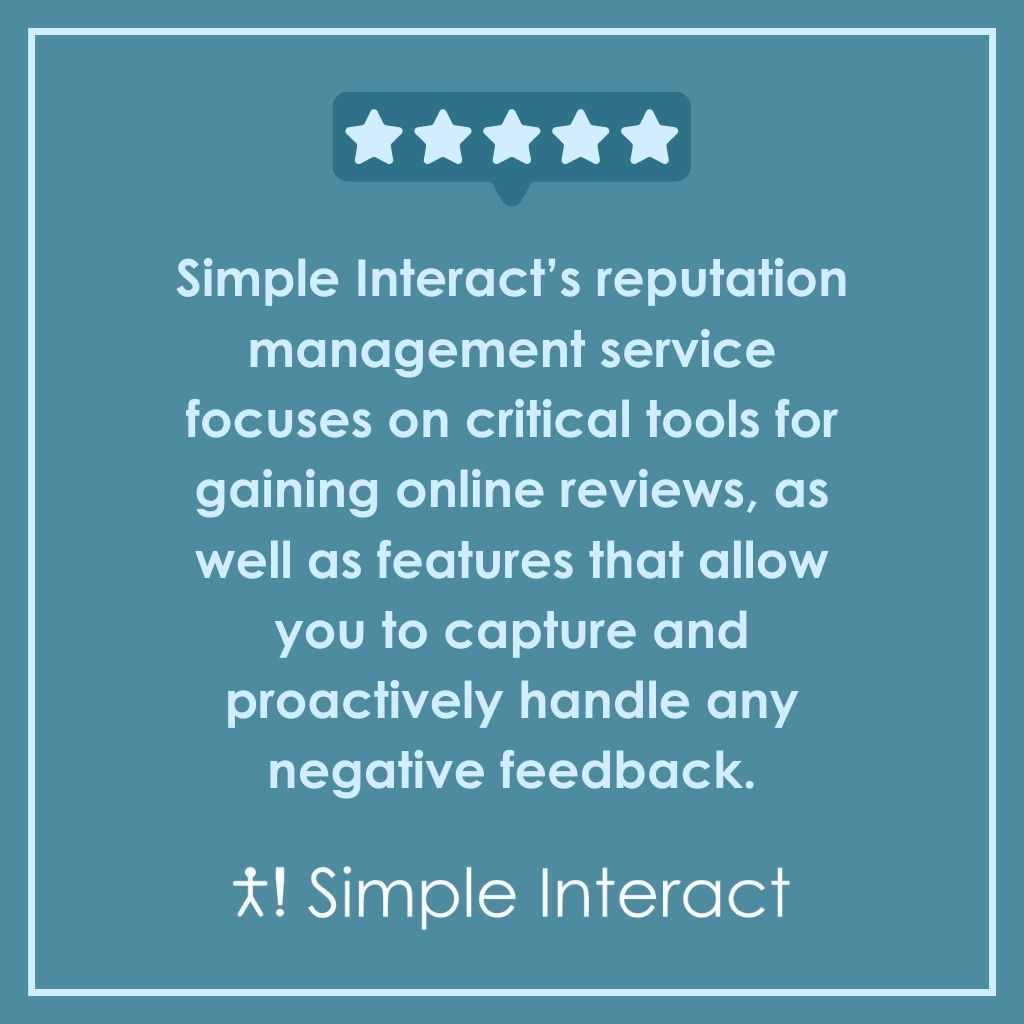 Cons
The main drawback with Simple Interact is that the platform focuses on core functionality and doesn't offer certain bells and whistles. For example, while it does a great job of improving ratings on online listings, it does not allow a staff member to submit responses to online reviews on different online listings from a central dashboard. Instead, it routes the staff member to each site, from where they can respond directly.
Final Thoughts
In addition to the above solutions, there are certain reputation management and patient acquisition vendors, such as ZocDoc, that don't encourage patients to post reviews on independent review listings (Google, Healthgrades, etc.). Instead, they gather patient reviews on their own site. These don't carry the same cache as reviews on independent sites and therefore are less effective. If you stop using such a solution or if the company changes focus or shuts down, you could lose all your hard-earned reviews. 
When considering the top patient review management platforms, it's important to know your goals. When you know what you're aiming for, you'll be able to decide which platform is worth your investment by evaluating how well its available services set you up for future success!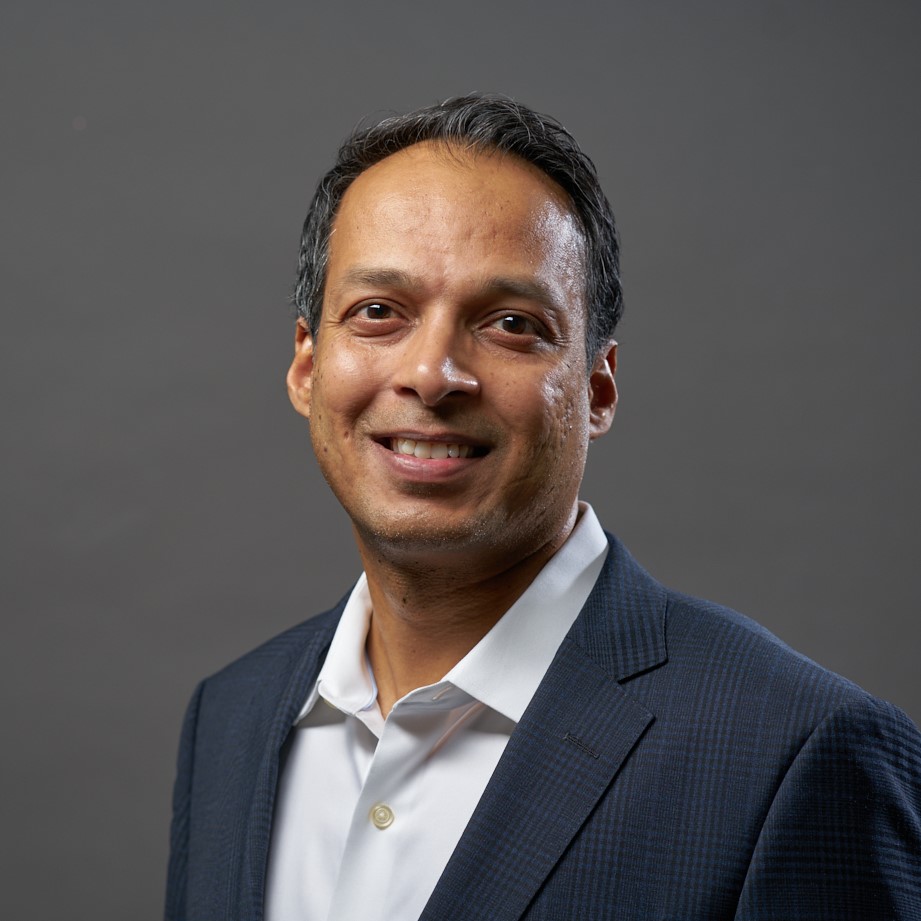 Ravi Kalidindi is the Founder and CEO of Simple Interact, a Business-to-Business (B2B) Software-as-a-Service (SaaS) healthcare technology company that serves physician groups, hospitals, and FQHCs. Customers view Ravi as a trusted partner who can quickly comprehend business problems and suggest "keep it simple" solutions that are effective and easier to maintain over time.
Apart from investing his blood, sweat, and smiles into Simple Interact, Ravi occasionally finds time for his favorite pastimes: travel, golf, and motorcycling.
Recent Posts
Categories
Archives