Forms Feature: One-Page Summary of Medical History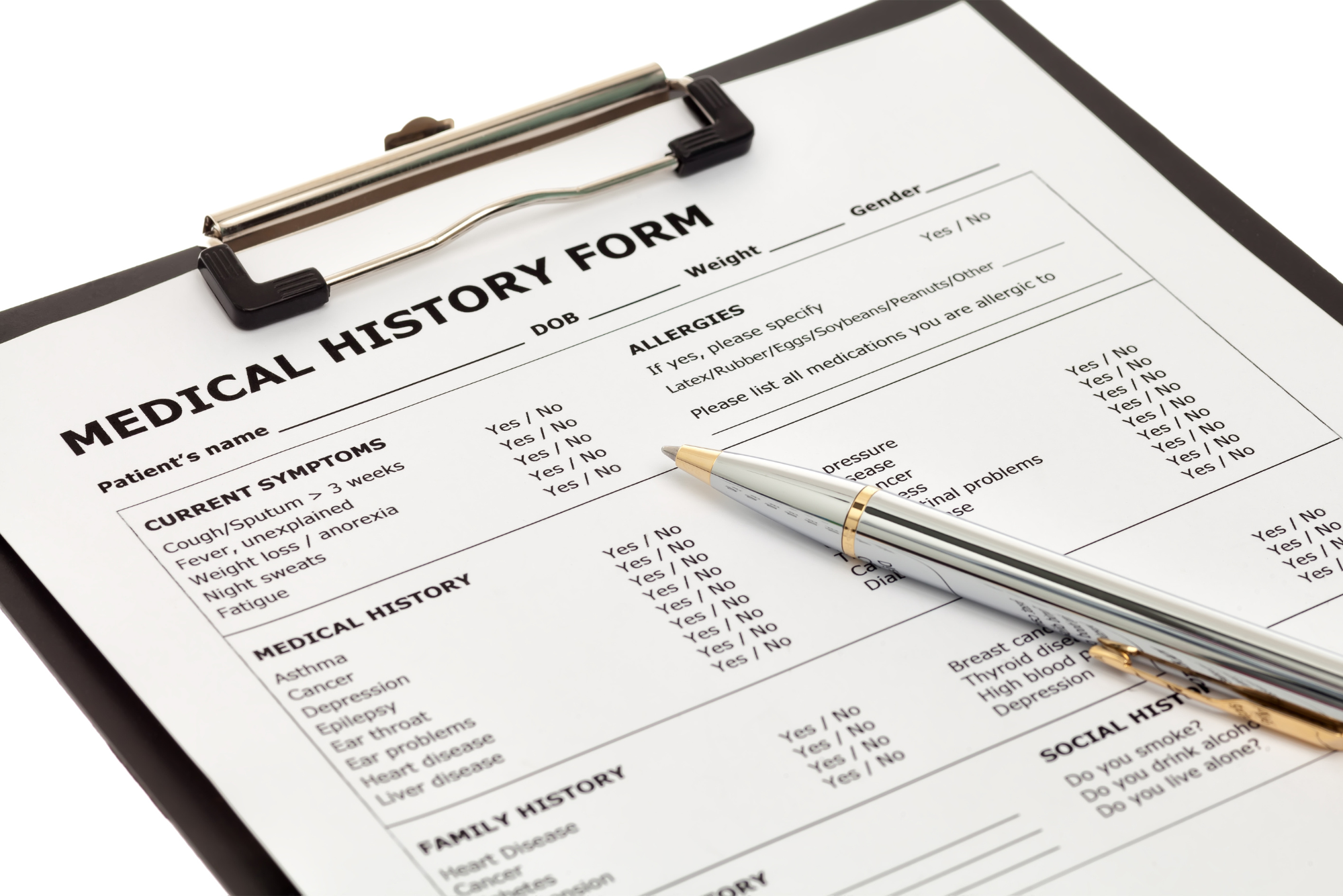 With the advent of electronic medical records (EMRs), most healthcare facilities moved from storing paper patient files to maintaining digital records. The switch came with some undeniable benefits, but some providers still prefer paper in certain situations.
For example, providers need a quick and efficient review of patient information before walking into an appointment. In the past, this was accomplished by reading the paper forms the patient filled out in the front office. But a few problems arose repeatedly:
Patients often fail to fill in key pieces of information.
Patient handwriting can be difficult to decipher.
Paper forms still require manual entry into an electronic system by staff.
Digital streamlining clearly dispenses with a lot of paper-based issues. So everyone must be thrilled to go entirely paperless, right? Well, not always.
The more data-rich the digital platform, the more complex it can be to quickly pull up a simple set of patient essentials. On a busy day packed with appointments, doctors find it inefficient to scroll through multiple windows in order to find all the information they need.
The result? Many long-established healthcare professionals still prefer a paper summary of patient data at the point of care, and even tech-savvy providers would rather not waste time hunting for pieces of data spread throughout a system.
When we heard such reports, we saw an opportunity to maintain the benefits of digitization while meeting the specific need for increased efficiency for providers.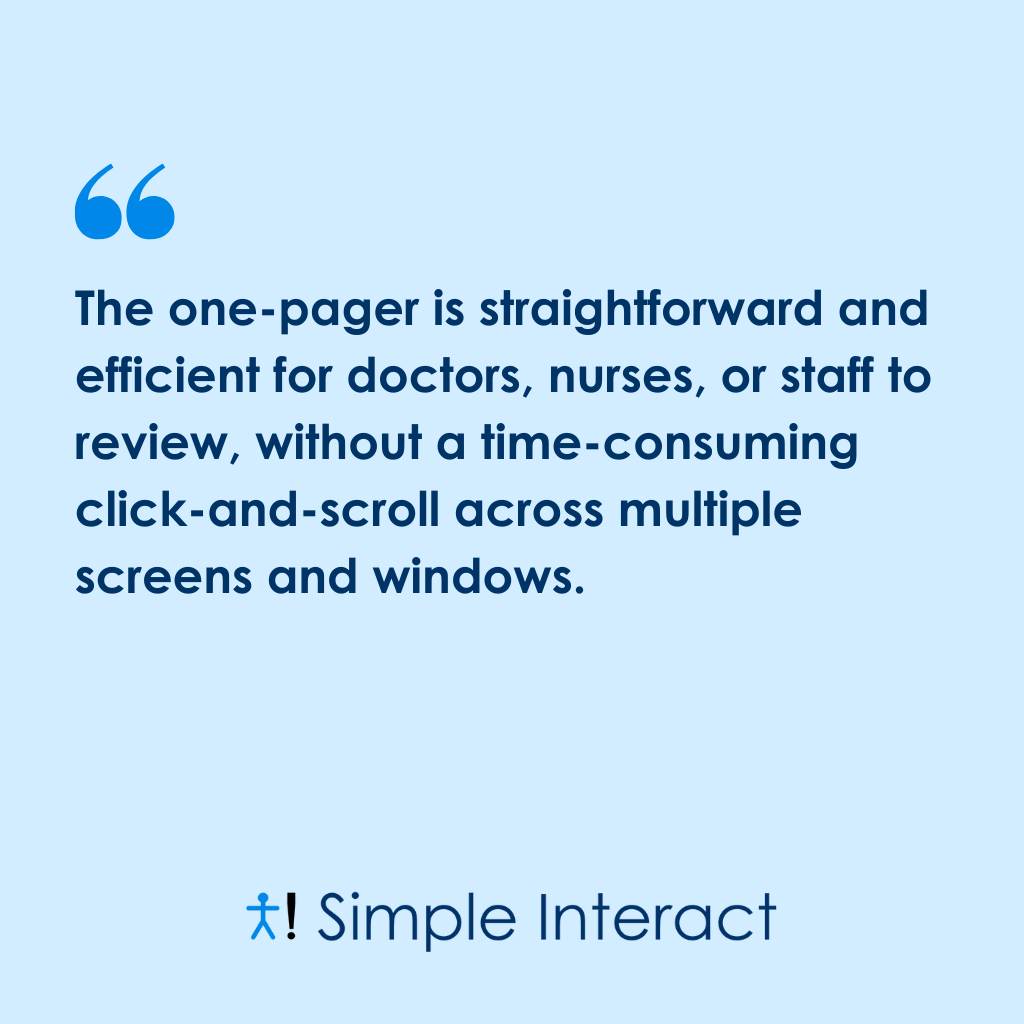 The Solution: A Single, Printable Page
We knew we not only needed to consolidate patient information from disparate sources throughout the EMR, but we also needed to condense that data into a single page. Through collaboration and iteration, we eventually produced a well-designed, single-page, printable view containing only each patient's essential data.
This one-pager is straightforward and efficient for doctors, nurses, or staff to review without a time-consuming click-and-scroll across multiple screens and windows. It consolidates key patient data in a way that's secure, comprehensive, easy to understand, and trouble-free to access — and, yes, to print!
For physicians who still like to have a patient file literally in hand, it's the best of both worlds. It's digitally collected information, efficiently presented in a clear, simple, easy-to-print document with all the details relevant to the patient's appointment.
For lovers of digital, the benefit is similar: a comprehensive summary of the patient's data, available to view online or in .pdf form on any device, with no need for lengthy scrolling or screen-hopping.
The one-pager affords providers an at-a-glance view of a patient's personal information, medical history, chief complaint, test results, treatment history, current medications, and more. The result? A more efficient use of providers' time, better preparation for appointments, improved patient experience and care, and happier, less frustrated providers.
Because your medical professionals can easily access and navigate the single-pager in advance of patient appointments, they can better apply their time to more important activities, like clinical discussion and decision-making about patient care.
Here's a breakdown of the robust patient information and health history a printable one-pager can feature: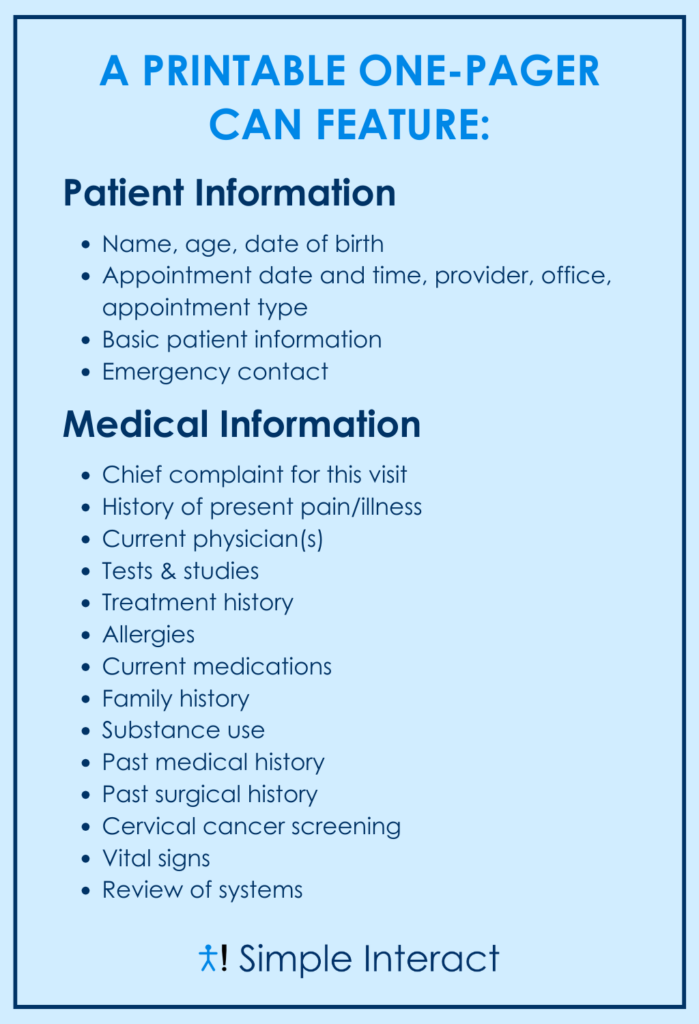 The Takeaway
A one-page, print-ready medical summary is a simple but powerful way for your facility to prep effectively for patient visits and to be more efficient with your providers' time. The result is what everyone wants: more productive, higher-quality interactions with your patients.
Let Simple Interact show you how our printable, one-page patient information sheet can benefit your patients and your practice. Connect with our team for more information or to request a demo!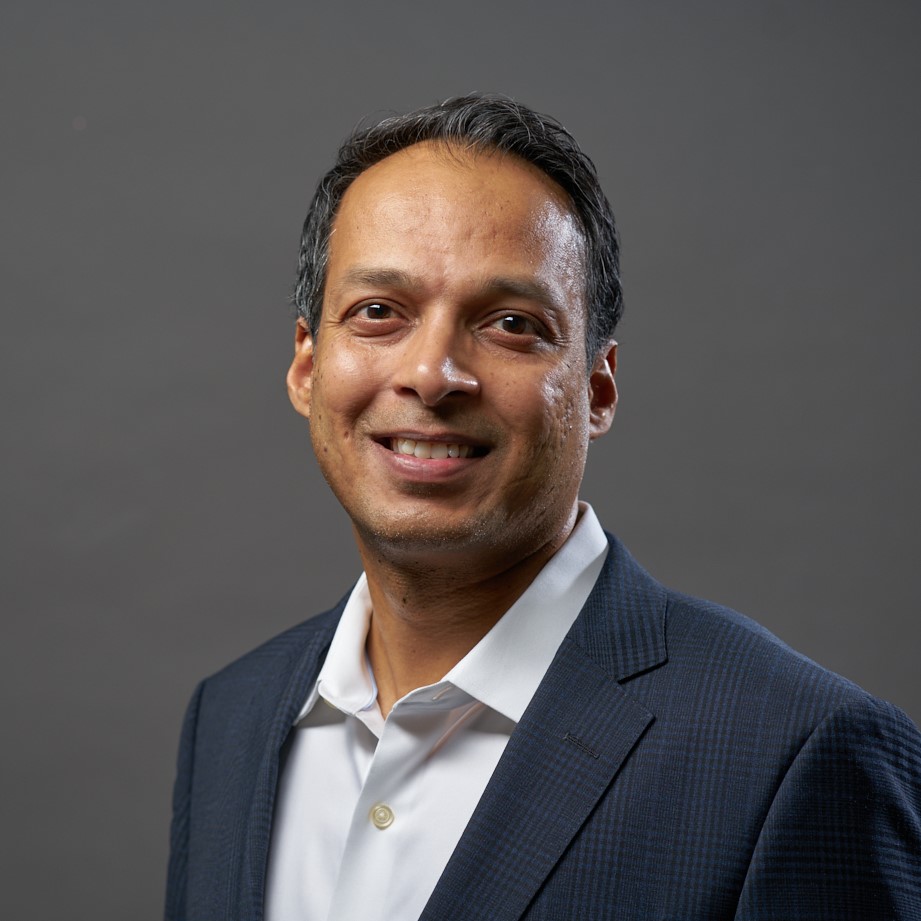 Ravi Kalidindi is the Founder and CEO of Simple Interact, a Business-to-Business (B2B) Software-as-a-Service (SaaS) healthcare technology company that serves physician groups, hospitals, and FQHCs. Customers view Ravi as a trusted partner who can quickly comprehend business problems and suggest "keep it simple" solutions that are effective and easier to maintain over time.
Apart from investing his blood, sweat, and smiles into Simple Interact, Ravi occasionally finds time for his favorite pastimes: travel, golf, and motorcycling.
Recent Posts
Categories
Archives