How We Ensure Customers Maximize Their Results With Simple Interact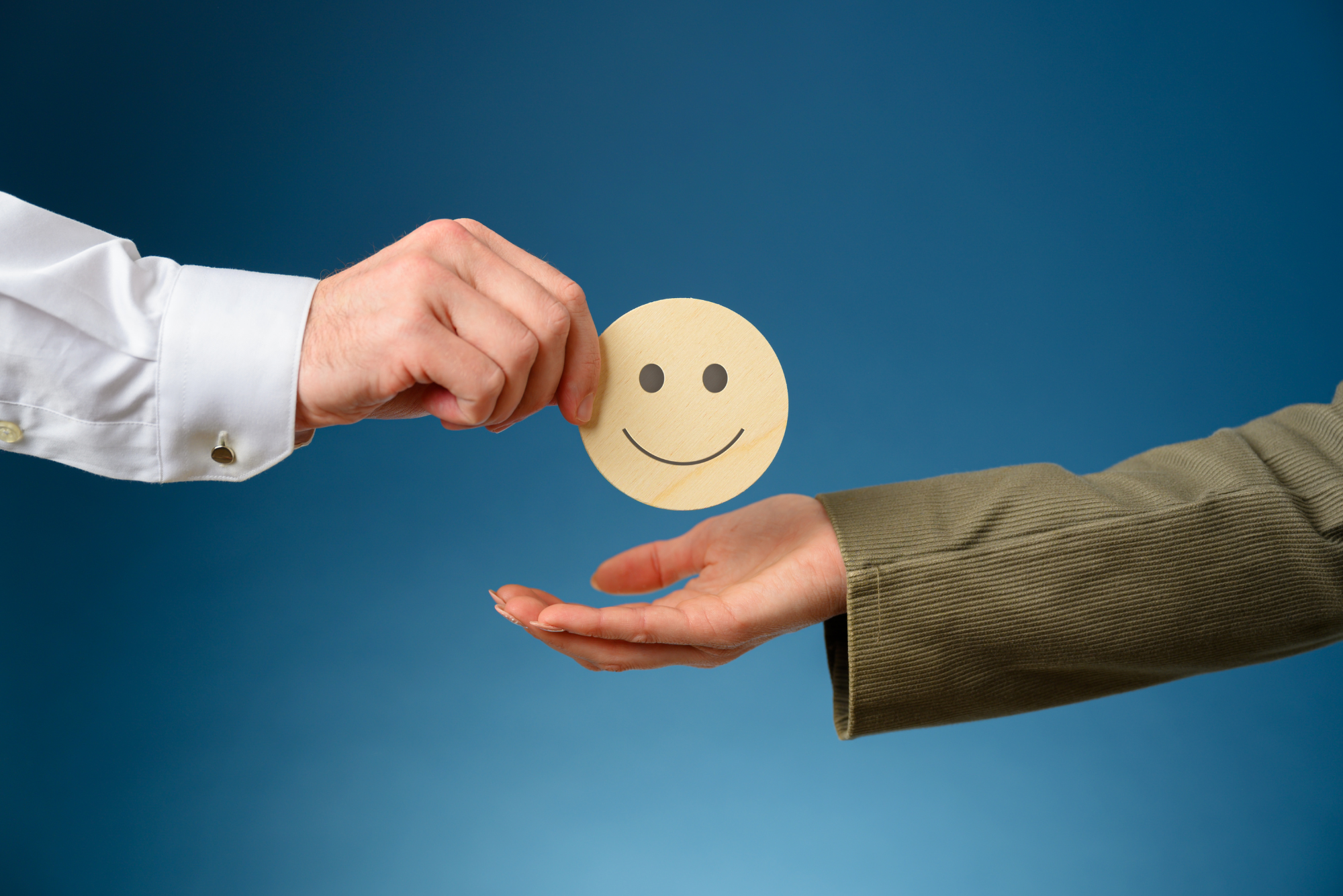 At Simple Interact, we've successfully implemented front-office functionality for many recognized healthcare organizations. It's been our privilege to work with their teams.
We've been delighted to consistently hear positive feedback on our commitment not just to implementation but to results. It's at the core of who we are as a company; it's in our DNA.
Ready, Aim, Misfire
Often, automation companies in growth mode consider a customer installation successful the second they complete it and can move on to the next customer. Similarly, many companies take a reactive approach to problem-solving; when customers experience a problem after implementation, the company affords its attention only to the extent that it can solve the immediate problem and move on.
Our results-oriented processes enable us to take front-office automation projects to a higher level of excellence. Our ability to look beyond the current state — and communicate what we're seeing — is one of the things customers value most about working with our team. They know we care about their long-range results.
We never race to the finish line, flip a switch, and leave our customers to figure the rest out themselves. Rather, we constantly monitor and measure real-world results, watching for early indicators of problems and new opportunities to improve utilization. We keep our customers' goals front and center, and our customer success advocates maintain an open line of communication far beyond the implementation stage.
How We Ensure You Get the Best Results Possible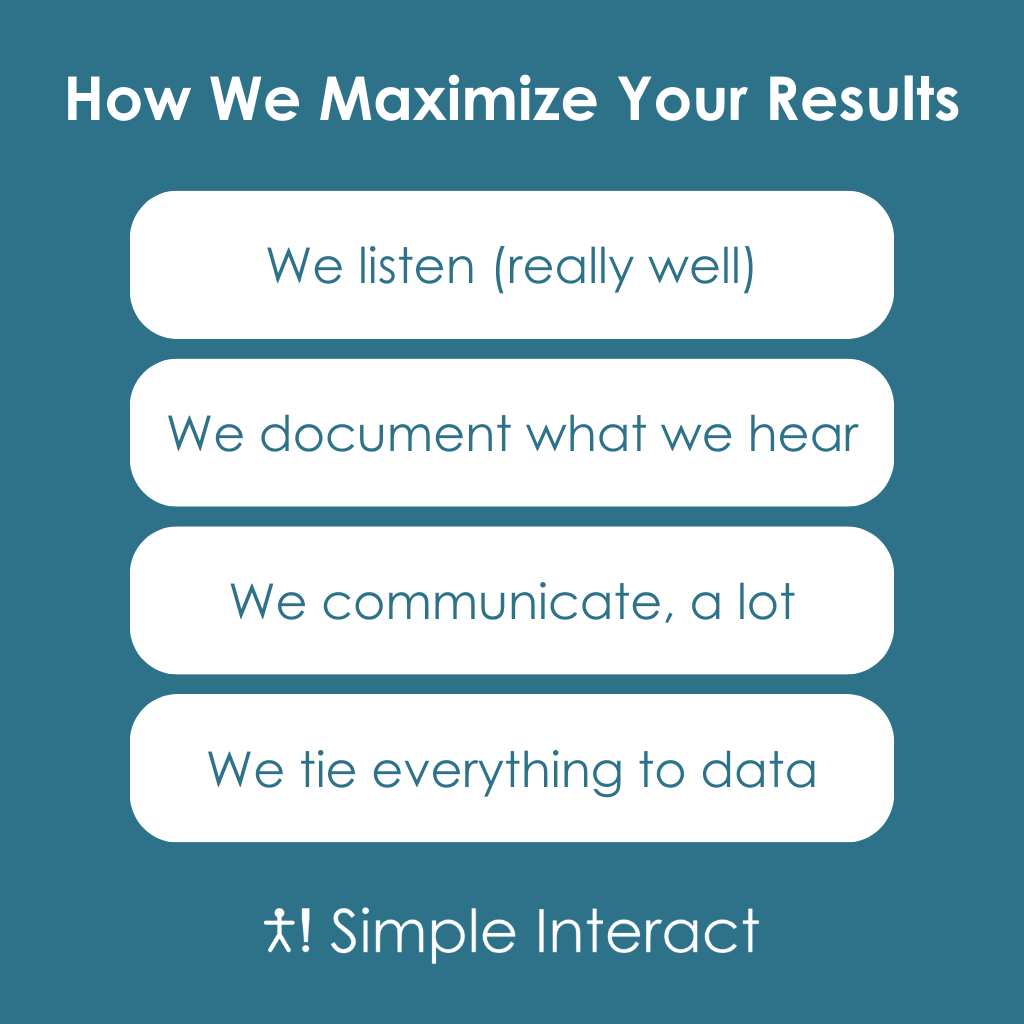 We make results a priority by following four basic principles during implementation and beyond:
We Listen (Really Well)
With some automation vendors, a disconnect occurs between departments. The sales team representative hears the customer's pain points, challenges, goals, and issues with their current system. But somehow, those needs and requirements aren't fully communicated to the implementation team.
In the end, implementers apply a cookie-cutter approach, which may produce a functional solution but may not achieve all the customer's goals.

Recognizing this industry problem, we made it our business to listen thoroughly and well — not just at the beginning, but across the entire engagement. Our culture of consistent listening ensures an in-depth understanding of your pain points and goals, facilitating a needs-driven approach that helps us truly help you.
We Document What We Hear
As we listen, we're careful to document what we hear about your pain points, goals, and concerns. It's built into our sales process because we don't want our implementation team to miss a single item you care about.
When sales hands off your project to implementation, it comes along with all this documentation. There follows an internal discussion about which services were sold and which specific pain points to focus on as we implement those services. This way, your original goals and concerns are never lost; rather, they're ingrained in the handoff itself.
We Communicate, a Lot
As we implement, we set internal notifications and provide alerts across all teams for inefficiencies, failures, or deviations from normal usage. We evaluate possible causes (whether functional or some aspect of integration), discuss them with your team promptly, and work quickly to achieve a fix.

Perhaps most importantly, we set goals with you on targets you're trying to achieve, closely track the results, and share them with you. We typically do this weekly as we implement; post-implementation, we continue with monthly and then quarterly follow-ups and recommendations for improvement.
Our goal is to consistently motivate you and help you on the path toward your goals.
We also recognize that, with many software companies, it can be difficult to get in touch with a person who can address your questions or problems. For this reason, every Simple Interact client receives a dedicated customer success advocate — a point of contact within our organization who knows your pain points, your overall strategy, the tools you're using, and how to get the answer or resolution you need. Best of all, they always respond within 24 hours (if not much sooner).
We Tie Everything to Data
Customers need to know their front office is flowing as smoothly as possible and functioning at its best. We gather reliable data to prove that.

In our implementations, success is typically tied to some level of patient participation. For example, if we're implementing a new digital-forms solution, success doesn't depend solely on implementation.

It depends on the amount of patient participation it generates: Are patients accessing the forms? Completing them? Are waiting rooms more or less crowded? What's the impact on front-office staff time? What are the implications for the organization's budget?
In addition to patient participation, you also need proper staff adoption to make an implementation successful. Even the most robust solution won't bring success if your staff isn't "all in."
To make the transition easier for your team, we employ a phased deployment so front-office and support staff can get comfortable with the new system at their own pace. We also look for opportunities to integrate and customize Simple Interact solutions with existing tools to reduce the learning curve.
All these scenarios are measurable. We only consider the project a success when we collect data showing significant positive results, indicating proper utilization by staff and high participation among patients.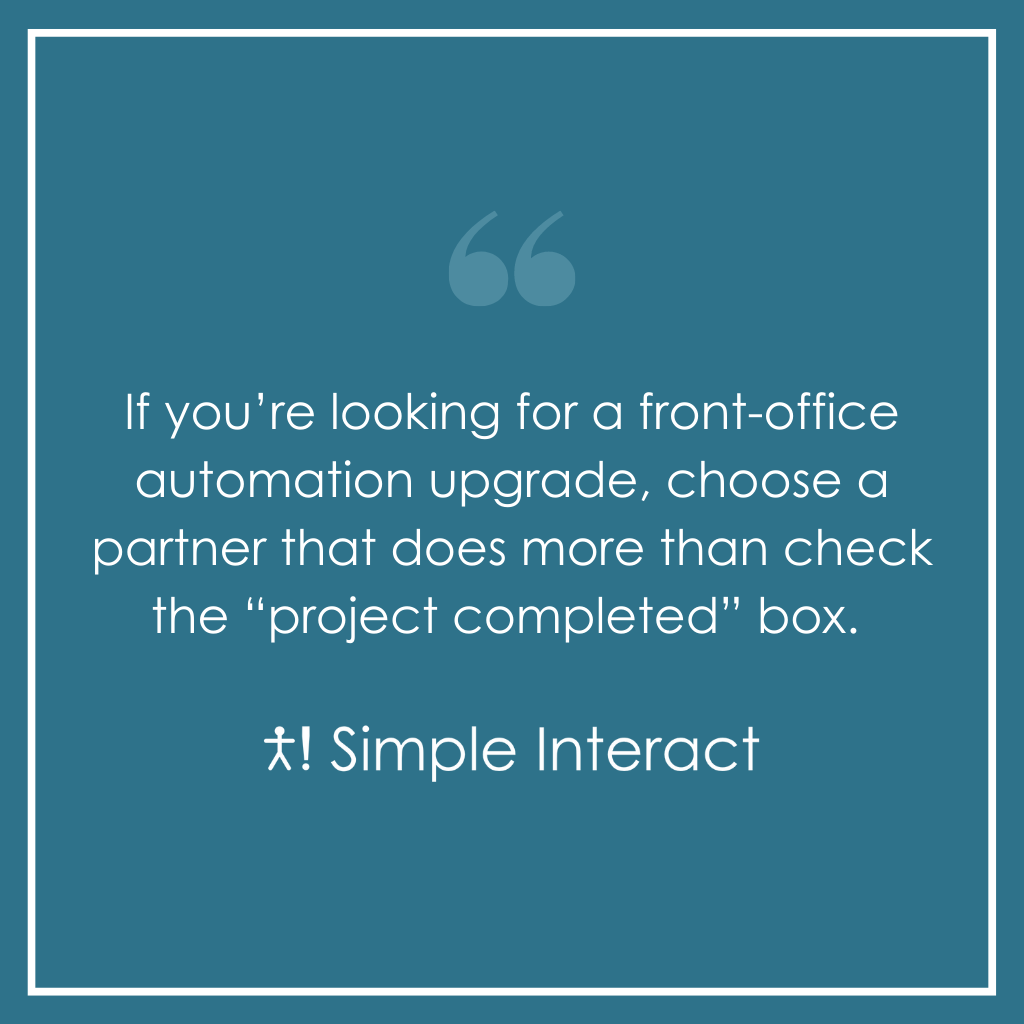 The Takeaway
If you're looking for a front-office automation upgrade, we encourage you to choose a partner that does more than check the "project completed" box for your implementation.
At Simple Interact, we're proud of our laser focus on results. We'd love to join you in looking toward the future, seeing possibilities, testing new ideas, and reaching new and better goals.
Can you tell we love talking about results? Reach out, and let's talk further.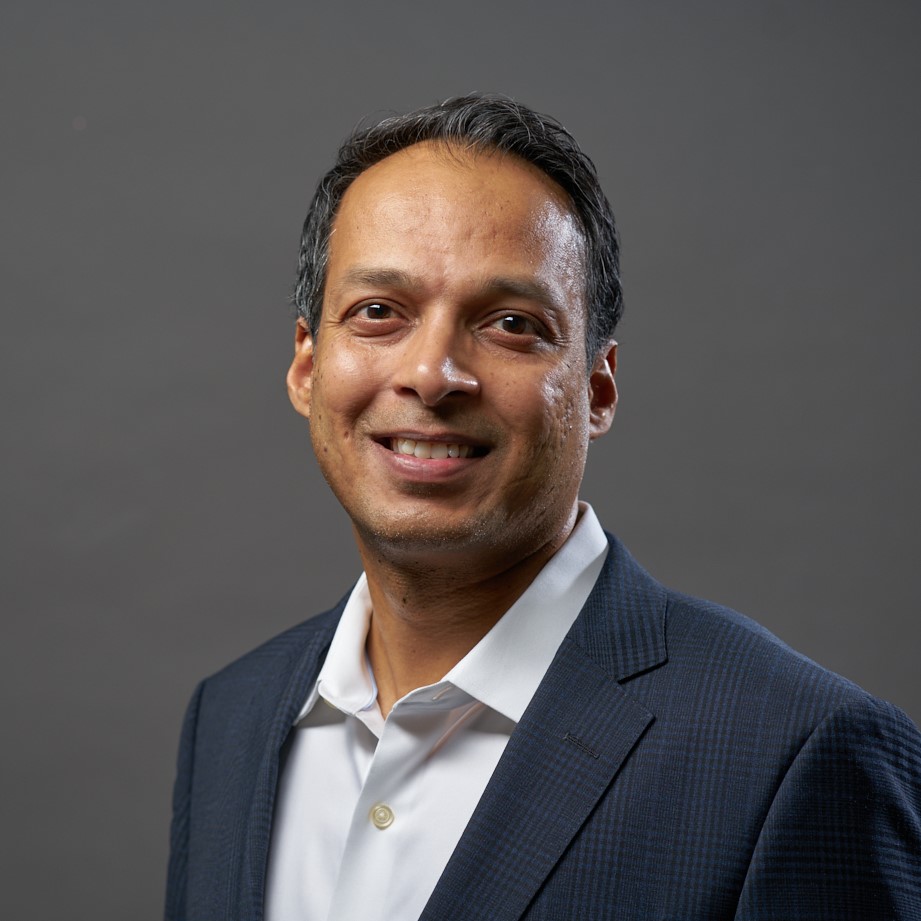 Ravi Kalidindi is the Founder and CEO of Simple Interact, a Business-to-Business (B2B) Software-as-a-Service (SaaS) healthcare technology company that serves physician groups, hospitals, and FQHCs. Customers view Ravi as a trusted partner who can quickly comprehend business problems and suggest "keep it simple" solutions that are effective and easier to maintain over time.
Apart from investing his blood, sweat, and smiles into Simple Interact, Ravi occasionally finds time for his favorite pastimes: travel, golf, and motorcycling.
Recent Posts
Categories
Archives