7 Capabilities Every Referral Management Process Should Have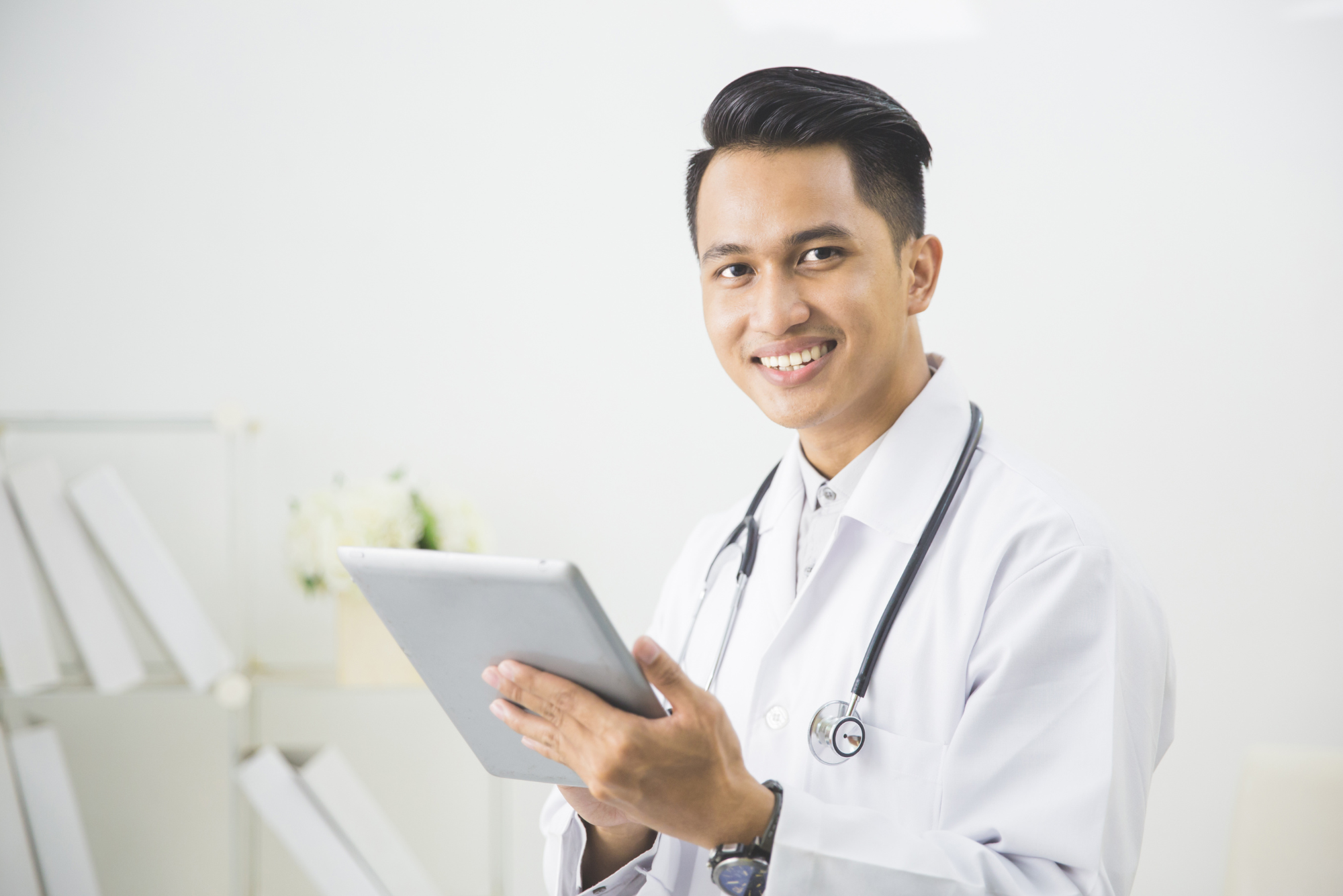 For every healthcare organization — primarily specialists — referrals are one of the keys to success.
For example, if you own an orthopedic practice, you may receive referrals from primary care physicians, sports training facilities, schools, athletic programs, and other organizations. Referrals are the lifeline of your business. They keep a steady stream of new patients flowing through the door.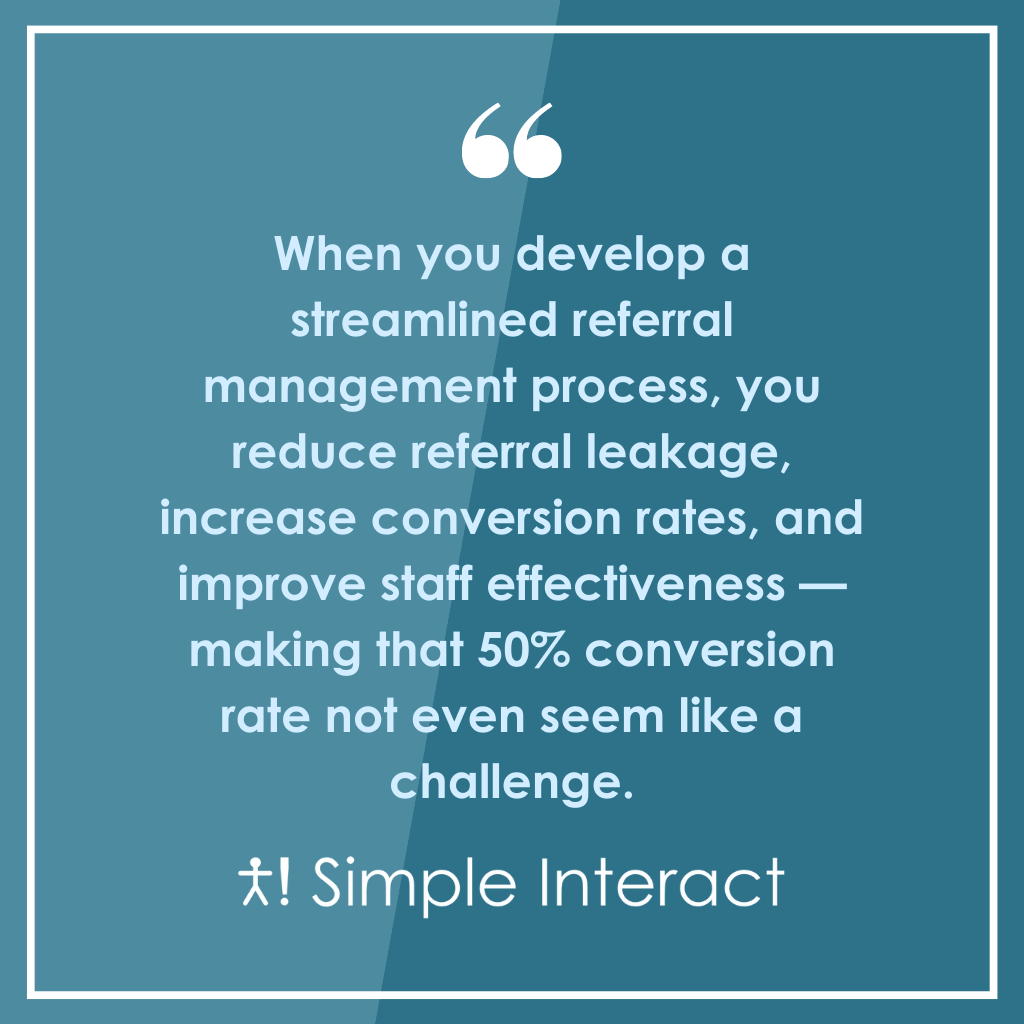 What's the Problem With Most Referral Management Processes?
Unfortunately, the referral processes used in most healthcare organizations are outdated and disjointed. Want proof? Many referrals are still made through a fax machine.
Staff may keep track of progress simply by making notes on these sheets of faxed paper. This often leads to referrals not being acted upon in a timely manner, and low conversion rate to appointments on the schedule. This is called "referral leakage."
Imagine you're only converting 30% of referrals. What would it look like if you could convert closer to 50%? That would cause a significant jump in revenue, right?
When you develop a streamlined referral management process, you reduce referral leakage, increase conversion rates, and improve staff effectiveness — making that 50% conversion rate seem unchallenging.
Which Capabilities Does Your Referral Management Process Need to Succeed?
It's not difficult to tighten up your referral management process and secure more revenue. If you want to see a higher conversion rate, make sure your referral management process includes the seven capabilities listed below.
1. Easy Referral Submission
First, creating an easy way for your referral sources to submit a referral is essential. Keeping with the example above, sports training facilities and schools need a straightforward, effective way to contact you when an athlete gets injured.
We allow our customers to create a unique URL for each referral source. If you'd like, you can even add a QR code that links to the URL in your marketing materials, so when a referral source would like to refer a patient to you, all they need to do is scan the code — easy, right?
Because you created a URL just for them, each source won't need to enter information about their organization for every referral. They also won't need to enter usernames, passwords, or other credentials. As long as they have the code, they can submit a referral from any internet-enabled device, including their smartphones.
2. Customizable Forms
Scanning the code should pull up mobile-friendly online forms where the referral source can quickly enter the patient's basic information, contact information, insurance information, the reason for the referral, attachments or photos if needed, etc.
These forms should be customizable so we can tailor them to your specific needs. This ensures you are collecting just the right amount of information but not enough to make the process tedious.
3. Referral Notification
Now that the referral has been sent from the referral source to your organization, your staff needs to be notified.
Your referral system should send an alert, maybe an audible "ding," when a new referral is added, so your office staff can quickly contact the new referral. The sooner you reach out to a referral, the sooner you can convert them into a patient if they qualify.
An alert system also enables your staff to multitask. Instead of checking for referrals several times a day, they can do other tasks, like following up on other patient requests or checking patients in for appointments, until they receive a notification. Then, they can dedicate their attention to connecting with the referral.
4. Progress Tracking
As soon as you receive a new referral, you should have an easy and reliable way to gather additional info and track progress. Progress tracking in a centralized database (as opposed to writing notes on fax paper) ensures patients won't "slip through the cracks," reducing referral leakage and increasing revenue.
In the database, your staff can leave notes: the date and time they first called the patient, the date and time the patient called back, etc. The benefit? These notes are centralized instead of scribbled on loose papers and strewn about your office. Paper may be convenient, but paper always gets lost.
5. Status Updates
Next, your referral management process should include a way to message the referral source directly. For example, you can send an automatic "thank you" message to the referral source to acknowledge you've received the new referral, and you can even keep them posted with updates (e.g. the patient has scheduled an appointment).
Not only do status updates assure the referral source that their referrals are in good hands, it also helps strengthen your relationship with them. If they know you are following up with their athletes, students, etc., they will view your organization as responsive and reliable — and continue sending referrals your way.
6. Patient Messaging
Just like messaging the referral source, you should also be able to message the patient. Sometimes, it takes a long while to connect with a referred patient because you're playing "phone tag." Wouldn't it be easier if you could send the patient what they need to know in a text message they can read at their own convenience?
With an effective referral management process, you should be able to message the patient with a "next step" after receiving the referral, like filling out an online form, calling the office, etc. This keeps them engaged when it's top of mind — right after being referred to your healthcare organization by the referral source.
7. Analytics Capabilities
Finally, if the point of developing a referral management process is to eliminate referral leakage, it's essential to implement a tracking system. You should be able to extract a report of all your referrals within a time period, and be able to filter by referral source, see how many have been contacted vs. qualified vs. converted, etc.
By tracking your analytics, you're able to identify your strongest referral sources so you can strengthen your relationship with them. You're also able to identify delays and bottlenecks, which will help you make improvements and increase your conversion rate.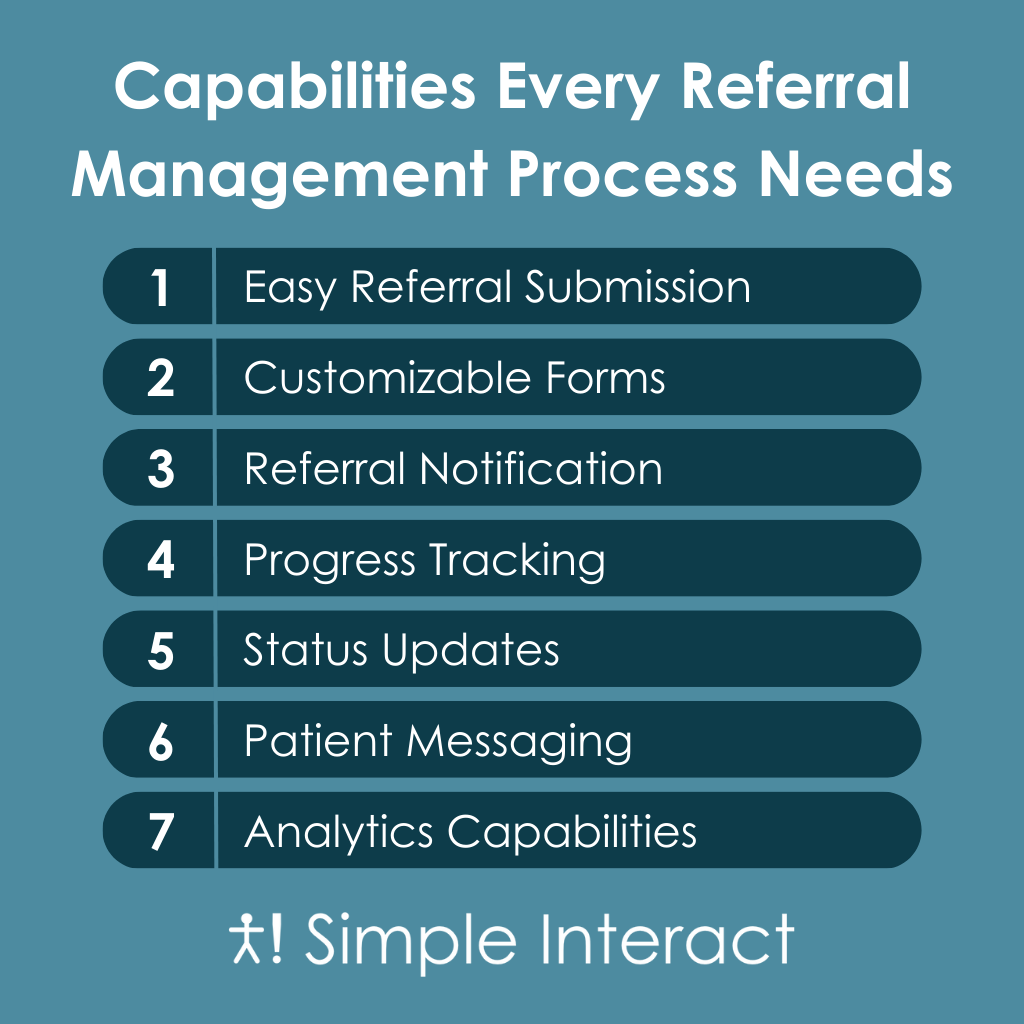 Final Thoughts
In addition to incorporating a capable referral management system, you should also ensure that your online reputation is in great shape, and make it easy for patients to submit appointment requests. Not doing so could cause patients to go elsewhere, which negatively impacts your conversion rate.
If you're drowning in paperwork from referrals but still dealing with a low referral conversion rate, it may be time to change your referral management process.
If you'd like to learn how our scheduling task automation service can help with referral management, give us a call. We'll discuss how you can reduce referral leakage, boost your conversion rate, and improve staff effectiveness with Simple Interact.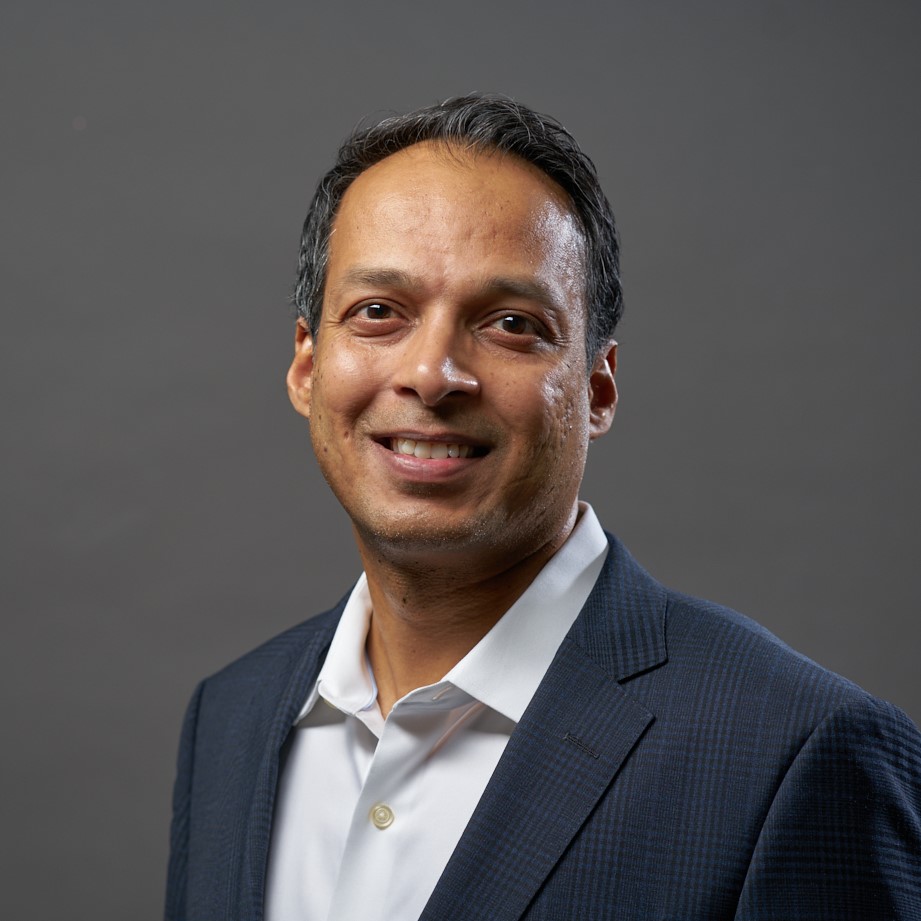 Ravi Kalidindi is the Founder and CEO of Simple Interact, a Business-to-Business (B2B) Software-as-a-Service (SaaS) healthcare technology company that serves physician groups, hospitals, and FQHCs. Customers view Ravi as a trusted partner who can quickly comprehend business problems and suggest "keep it simple" solutions that are effective and easier to maintain over time.
Apart from investing his blood, sweat, and smiles into Simple Interact, Ravi occasionally finds time for his favorite pastimes: travel, golf, and motorcycling.
Recent Posts
Categories
Archives