Case Study: Meeting the Unique Needs of Parker County Hospital District's School-Based Telemedicine Program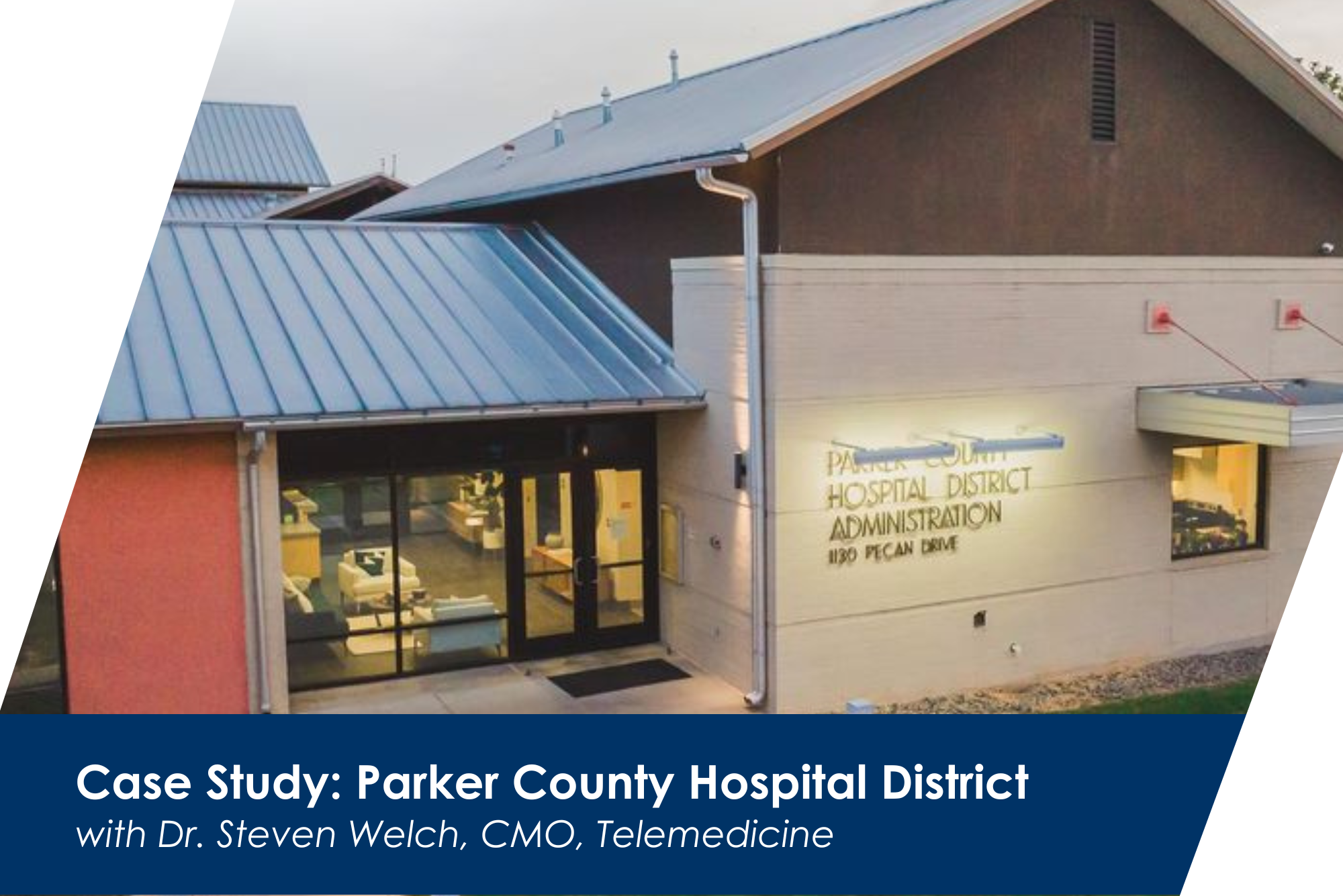 Steven Welch, D.O., is the Chief Medical Officer of, and a physician with, Parker County Hospital District in Weatherford, Texas. In addition to offering emergency and primary care services, PCHD provides telemedicine to roughly 50 Parker County schools.
Their unique telemedicine arrangement allows PCHD to support the educational success of students and staff on each campus by assuring access to quality healthcare. Of course, it also comes with some challenges in administration and efficiency.
The Challenges
Before partnering with Simple Interact, Parker County Hospital District experienced multiple issues using its previous digital patient forms provider to manage telemedicine scenarios. Despite many meetings and conversations, the vendor wasn't responsive to the hospital's needs, and they never accomplished a consistent integration of patient data into the EMR.
Instead, the system uploaded data in .pdf format only. So, though patients were entering their information via electronic forms, the data wasn't digitally transmitted to the appropriate areas of the patient chart. Front-office staff had to then enter the information manually — a time- and labor-intensive process.
Though this was an ongoing problem for the telemedicine team, it was their only option; the vendor offered no alternative method.
Other issues included telemedicine patient data becoming intermixed with other program data and the mismatching of registration data with other patient records, both of which required further staff intervention to untangle.
Ultimately, Parker County Hospital District decided to investigate other front-office automation platforms, looking for a vendor who would understand their specific needs and help them streamline their processes better.
Why Simple Interact
"We looked at several companies and decided to go with Simple Interact because they were willing to discuss our unique needs," said Dr. Welch. "For example, telemedicine in the schools brings some unique challenges in getting consents and medical histories."
Unlock the Power of Patient Reviews
Download our free guide and learn the reputation management strategies that empower you to attract and retain more patients.
Simple Interact collaborated with Dr. Welch's teams to carefully tailor processes and automations to meet PCHD's needs. The result: An improved workflow that has increased efficiency for Parker County Hospital District.
The Results
Since adopting the Simple Interact platform, PCHD has consents and medical histories in place prior to each patient's appointment — with the right data in the right part of the chart.
"Our patient records are where they're supposed to be, and we no longer have to do any manual data entry." — Dr. Welch
Simple Interact automatically sends the appropriate forms to PCHD patients to fill out. The front office is also better able to track their patient sign-up process in real-time, and they can reach out in a timely fashion to patients who haven't yet completed their paperwork.
"All these changes have saved us a lot of time and aggravation." — Dr. Welch
A simple but powerful strategy ensures that staff is ready for patients when they arrive, that patient flow is efficient, and that patients themselves have a positive experience during their visit.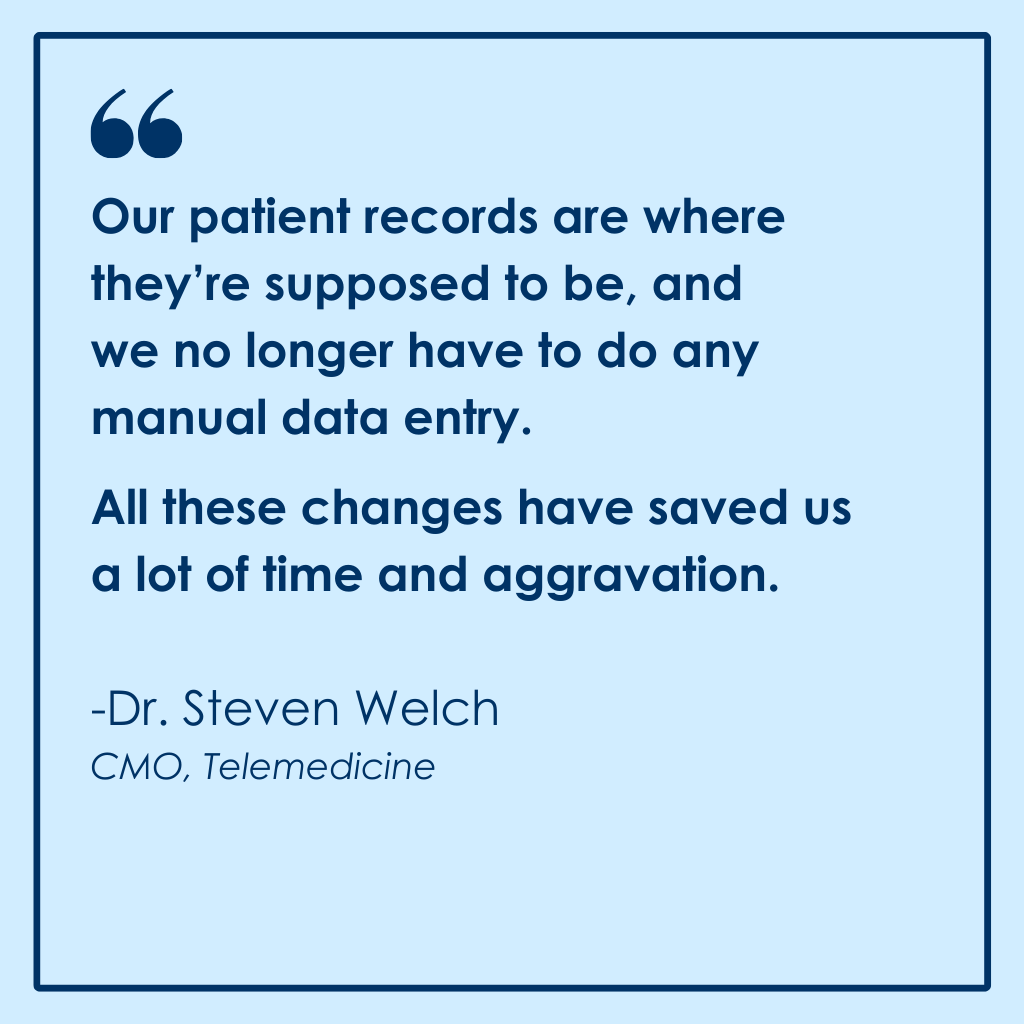 Why PCHD Continues Working With Simple Interact
Expertise
Parker County Hospital District appreciates that the Simple Interact team has a firm grasp not only of their own capabilities and what they can offer but also of how their platform interfaces with athenahealth, PCHD's EMR.
Responsiveness
Dr. Welch and his team especially value Simple Interact's attentiveness to requests. Unlike their previous experience, they're able to ask questions and submit requests that receive immediate attention. For example, when updates were needed to PCHD electronic paperwork, Simple Interact received the requests and implemented them right away.
"We love the responsiveness of the whole team. They're very focused on our success. When we needed to make changes in our electronic paperwork, Simple Interact was quick to implement those changes. Having someone you can work with and count on is incredibly satisfying." — Dr. Welch
Partnership
Dr. Welch especially values Simple Interact's commitment to delivering exactly what its customers want and need and enabling them to use it well.
"From our very first meeting with them, we knew we had found a great partner." — Dr. Welch
Learn More
By paying careful attention to their unique needs, Simple Interact helped Parker County Hospital District streamline and optimize patient data-gathering workflows for their school-based telemedicine program.
Want to know more about how we can work with you to improve front-office operations like patient engagement, patient forms, or patient feedback?
Let us show you. Request a complete demo.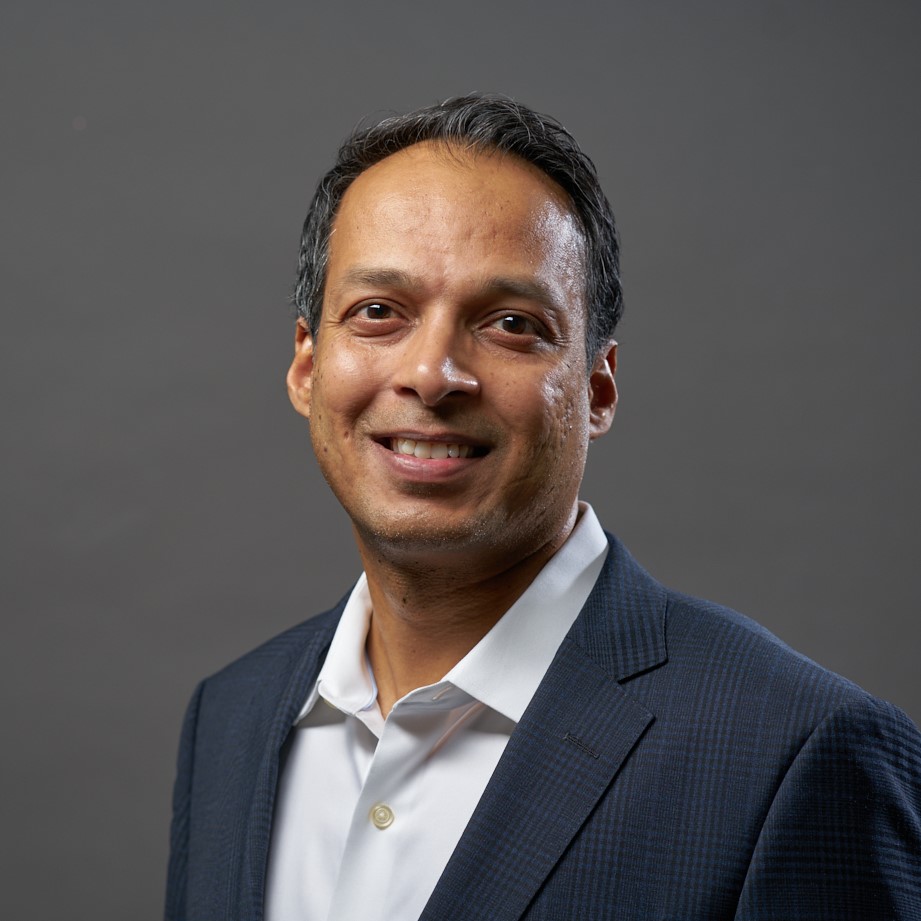 Ravi Kalidindi is the Founder and CEO of Simple Interact, a Business-to-Business (B2B) Software-as-a-Service (SaaS) healthcare technology company that serves physician groups, hospitals, and FQHCs. Customers view Ravi as a trusted partner who can quickly comprehend business problems and suggest "keep it simple" solutions that are effective and easier to maintain over time.
Apart from investing his blood, sweat, and smiles into Simple Interact, Ravi occasionally finds time for his favorite pastimes: travel, golf, and motorcycling.
Recent Posts
Categories
Archives